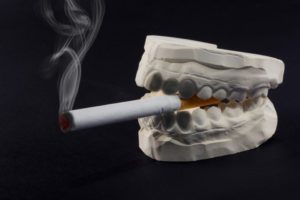 When people think of cancer, they often assume it's something they'll never have to experience. It's always someone else's parent, friend, or uncle who is diagnosed. Unfortunately, that mentality is what keeps many from being screened, especially for oral cancer in Tulsa. If you haven't been to your dentist lately, it's time to schedule an appointment! Not only will you leave with a glowing smile, but you'll have peace of mind knowing you've been thoroughly checked for any signs of oral cancer. Find out more about this deadly disease and why your dentist wants you to be screened.
By the Numbers
The Oral Cancer Foundation estimates that 53,000 Americans will receive an oral cancer diagnosis this year, and of that number, more than 9,700 people will die. To break it down, that's 1 person each hour, 24 hours per day. Some other shocking statistics include:
Of the 53,000, only 50% will live to see the next 5 years.
The oral cancer death rate is higher than cervical cancer, Hodgkin's lymphoma, laryngeal cancer, testicular cancer, and others.
Worldwide, the cases of oral cancer sit at 450,000 each year.
Screening Frequency
If you're wondering how often you should be screened for oral cancer, the answer is different based on each dentist; however, your dentist in Tulsa will most likely check you every six months. This will occur during your regular dental checkup, so there's no additional appointment necessary. However, it should be noted that if you begin to see any signs or symptoms that may be linked to oral cancer, you should seek your dentist immediately. Some of these signs include:
A lump or hard spot in the mouth
Difficulty chewing or speaking
Red or white patches
Oral sores
Changes in the color or texture of the soft tissues
A Routine Screening
When visiting your dentist office for a routine checkup, you can expect your dentist in Tulsa to examine your lips, mouth, and face for any changes that may indicate oral cancer. This is a quick and painless process, and you may not even know it's happening! Consider your dentist and dental team your first line of defense in preventing and combatting oral cancer.
Apart from the visual screening, you may be asked some questions about any problems you might be having with a sore throat, cough, or hoarse voice. It's also important to talk to your doctor about any lifestyle habits or conditions that could potentially lead to oral cancer, such as:
Smoking
Heavy alcohol consumption
Lengthy sun exposure
Human papillomavirus (HPV)
If you were facing an oral cancer diagnosis, you wouldn't want to go through it alone, right? That's why your dentist can be your number one ally in the fight. Don't put off your appointment. Get screened for oral cancer. It might just save your life!
About the Practice
At Glisten Dental, our goal is to give our patients the most relaxed and comfortable dental experience. Our dental professionals are committed to providing you with the details to help you become involved in your oral health goals. Using state-of-the-art tools, we can produce the best results in the most comfortable, safe, and efficient manner. For questions about our services, visit our website or call (918) 254-8686.