Dental Checkups & Teeth Cleanings – Tulsa, OK
Improve Your Oral Health, Improve Your Overall Health
According to one article from USA Today, almost 1 in 3 Americans haven't been to the dentist since 2020. Although the reasons why can vary, many patients are under the assumption that you only have to schedule an appointment if you have a toothache or another abnormal dental symptom. In reality, that's not only far from the case, but this habit can negatively impact your oral health as well as your overall well-being. If you would like to learn more about dental checkups and teeth cleanings, as well as why these routine appointments with our Tulsa dentist are so important, keep reading or give our team a call!
Why Are Regular Dental Checkups & Cleanings Important?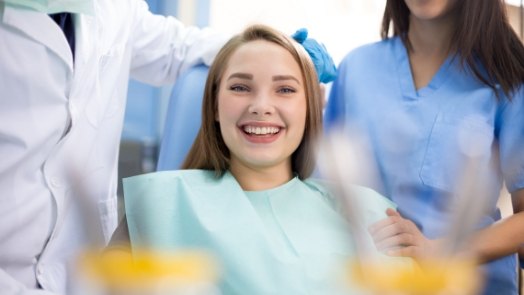 You likely already know about the importance of brushing twice a day, flossing daily, and rinsing with mouthwash consistently. However, with all of these oral hygiene best practices in place, why do you need to visit your dental team every six months? Well, there are a few reasons.
First, although your at-home oral hygiene routine can significantly reduce your chances of developing dental problems like cavities and gum disease, your toothbrush and floss can have a hard time reaching all of the nooks and crannies in your mouth. It won't take long for pockets of bacteria and plaque to form, negatively impacting your teeth and gums. At our office, we have special tools designed to clean these areas as well as remove built-up plaque and tartar.
Second, your periodic visits to our dental office ensure we can catch tooth decay, gingivitis, and even oral cancer in the earliest possible stage. That way, we can intervene with treatment right away.
What to Expect During a Dental Checkup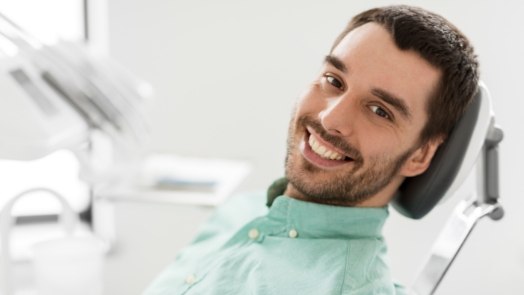 Your dental checkup will be with our talented Tulsa dentist, Dr. Hammond. After welcoming you to our office and asking you a few questions to learn more about your oral health, she will carefully examine your teeth, gums, bite, and X-rays. In the process, she will look for warning signs of dental and non-dental issues alike. If she finds anything, she will bring it to your attention, answer any questions you have, and recommend the next best steps. If she doesn't find anything, then she will share any advice she has on how to keep your smile happy and healthy!
What to Expect During a Teeth Cleaning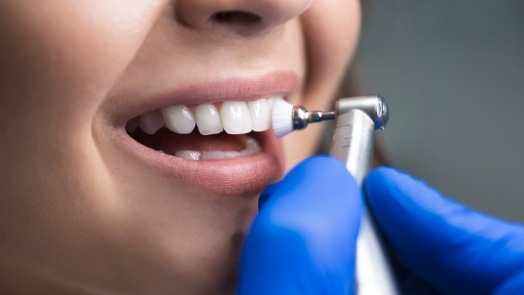 During the dental cleaning, one of our dental hygienists will carefully clean your teeth and gums, removing stubborn plaque and tartar along the way. They will be as gentle as possible while also being thorough, and they will end your appointment by flossing and polishing your teeth. If you have any questions about proper brushing and flossing techniques or anything else related to your oral health, you're welcome to ask them as well!