Sedation Dentistry – Tulsa, OK
Put Dental Anxiety to Bed
In our dental practice, we are highly concerned with patient comfort. When you are comfortable and free of dental anxiety, Dr. Lindsey Hammond can better serve your needs with the appropriate form of care. We understand that feelings of anxiety are very real, and for some, very strong. Millions of people actually avoid seeing their dentist regularly, if at all, due to the overwhelming fear of undergoing treatment. To maintain a commitment to the highest standard of care, Dr. Hammond offers options for sedation that are convenient and effective.
Why Choose Glisten Dental Care of Tulsa for Sedation Dentistry?
Fast-Acting Nitrous Oxide Available
Oral Conscious Sedation for Moderate Anxiety
IV Sedation for More Powerful Solutions
Benefits of Sedation Dentistry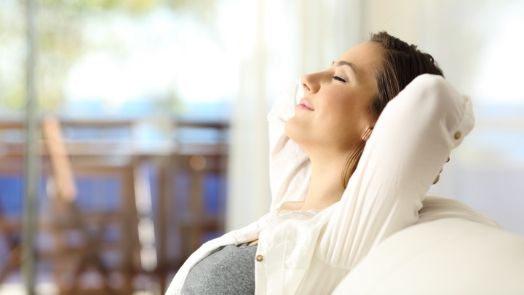 For many years in the history of dentistry, sedation was used only in surgical procedures such as wisdom tooth extraction. Today, we regularly use methods of calming patients' nerves, including nitrous oxide and oral sedation. Each offers significant benefits, including:
Freedom from dental phobias. Millions of people are afraid of the dentist, many to such an extent that they do not receive regular professional care. Putting off seeing the dentist until extreme pain compels you to seek care only prolongs dental anxiety because you are seen only in dire situations when your teeth or gums have become damaged. Incorporating sedation into our practice, we ensure total relaxation during routine visits and cleanings, as well as restorative care. When you know you can feel this level of peace of mind, you are more likely to visit your dentist often, allowing us to catch problems when they are small.
Physical comfort is heightened with dental sedation. There are two reasons for this. One is that some sedatives also carry pain-reducing properties. The second is simply that a relaxed mind leads to more relaxed muscles. Even people who have conditions such as TMJ disorder, which limit their range of motion, can find greater comfort when sedatives are provided before treatment.
A strong gag reflex keeps many people from seeing their dentist. Sedation has proven extremely effective at calming even strong reflexes.
Cost of Sedation Dentistry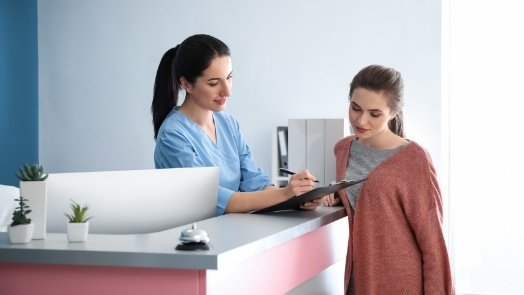 In most cases, sedation dentistry is not covered by dental insurance, which means you'll need to cover the costs of sedation out-of-pocket. The amount you pay varies depending on the strength of sedation you choose as well as how long the sedation needs to be administered to maintain your comfort levels. We'll always be upfront about the cost estimates of your care and what you can expect them to be should you decide to receive sedation ahead of treatment.
Nitrous Oxide Sedation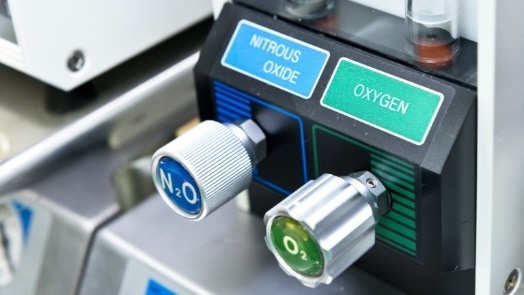 Nitrous oxide, also known as laughing gas, has been used by dentists for many years. This form of sedation is delivered through a comfortably fitting nasal mask, taking effect very quickly and lasting throughout a procedure. Within seconds, anxiety eases significantly, allowing the patient to feel completely relaxed while still being able to respond to Dr. Hammond and our staff.
Nitrous oxide is safe and effective for use on patients of all ages, even children. A great option for both dentist and patient, nitrous can be altered in its dose to accommodate your needs. As the end of a procedure nears, the amount of nitrous delivered is gradually lifted, bringing the patient to a state of full alertness. When nitrous oxide is used for sedation, the patient can drive themself to and from their dental appointment, something not possible with oral sedation.
Oral Conscious Sedation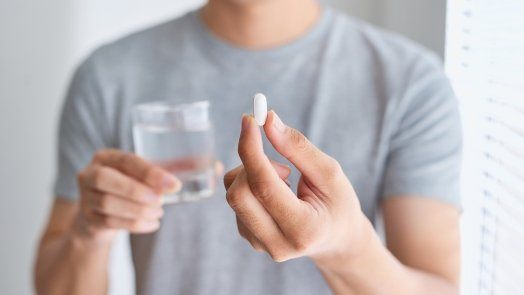 Oral sedation has become more widely used in recent years and is one of the options available at Glisten Dental Care of Tulsa. This form of sedation, usually delivered in pill form, slows the central nervous system and creates a sense of well-being and relaxation. Like nitrous oxide, oral sedation allows the patient to remain conscious and responsive to Dr. Hammond and staff but eliminates all feelings of stress or fear. The effects of oral sedation last for some time, which makes this an ideal choice for the patient who would like to complete all necessary dental work in a single visit.
IV Sedation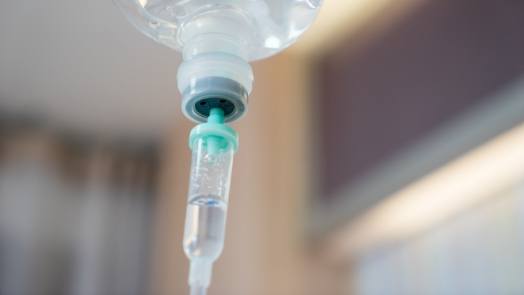 Our office also has a local certified nurse anesthetist, CRNA, that performs IV and general sedation. Allowing us to complete even the most advanced procedures - including full mouth restorations - all in one day. It is completely painless dentistry in the truest sense. Our patients love having the ability to receive the vital dental care they need without pain or anxiety.
Sedation Dentistry Relieves Dental Anxiety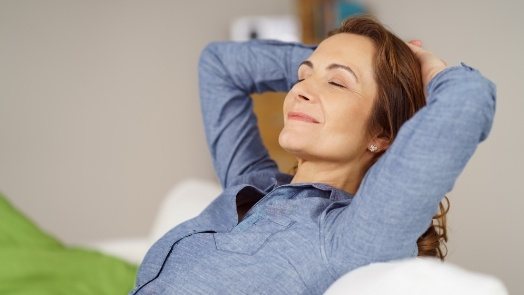 More dentists are adding an innovative way to provide patient care. Dr. Hammond is your Tulsa dentist who offers various forms of sedation, finding it incredibly important to ensure our patients' total comfort. We understand that we can supply physical comfort using local anesthetic. However, this does not alleviate the anxiety that some people feel when receiving dental care. A high percentage of Americans feel dental anxiety to some degree. There are various reasons this may occur. Perhaps you feel anxious just sitting in the chair with your mouth open. Maybe you had a bad experience with dental treatment in the past. Some people cannot quite put a finger on why they feel nervous - they just do! We do not believe that fear of dental care should keep you from maintaining a healthy, beautiful smile.
Sedation Dentistry FAQs
Are you interested in sedation dentistry? It's likely that you still have some questions that need to be answered. At Glisten Dental Care of Tulsa, our top priorities are your comfort and confidence, which is why we've gathered some of the most common questions we get about sedation dentistry below so you can learn more. If you don't see the information you're looking for, give us a call or schedule a consultation today!
Is dental sedation safe?
When administered by a highly trained and experienced doctor like Dr. Hammond, sedation dentistry is completely safe. Sedation for dental treatments has been studied for decades to ensure its efficiency and safety. Such research has proven that a majority of people handle sedation dentistry without any problems. Dr. Hammond will always review your current health and medical history to ensure that this treatment is right for you, and your vitals will be monitored throughout treatment to make sure you are as safe and comfortable as possible.
Am I a good candidate for sedation dentistry?
From complex treatments to simple checkups, you may be a good candidate for sedation dentistry if you struggle with:
Dental anxiety/phobia
Low pain tolerance
Sensitive gag reflex or teeth
Difficulties sitting in the same position for long periods of time
However, you may not be a good candidate for sedation dentistry if you are pregnant, have certain health conditions, or are taking certain medications. We'll thoroughly review all these factors beforehand to determine if sedation dentistry is right for you.
Is dental sedation covered by dental insurance?
In most cases, sedation dentistry is not covered by dental insurance. However, every plan is different! For instance, your insurance policy may cover sedation for complex procedures such as multiple tooth extractions. Additionally, patients with conditions like cerebral palsy, Parkinson's disease, or autism may have sedation dentistry covered by their health insurance. Our experienced team will be happy to review the details of your policy to help make your care as affordable as possible.
Will I feel pain with dental sedation?
Not only does sedation dentistry help patients relax, but it also helps minimize discomfort during treatment. For general sedation, you will be completely unconscious and will feel absolutely no pain during treatment. For all other sedation options, including nitrous oxide, oral conscious, and IV, you will remain conscious throughout your treatment. However, while you may experience some pressure in your mouth as we work, you shouldn't feel anything resembling discomfort. In addition, we will likely numb your mouth with a local anesthetic to make sure your treatment is truly comfortable.
Is sedation dentistry worth it?
If sedation dentistry can help you overcome an issue that's preventing you from getting the dental care you need, such as anxiety or discomfort, we firmly believe that it is worth it. While you may be concerned about the cost of sedation, putting off regular checkups and needed dental treatments could easily result in the need for more expensive and invasive procedures later on. Investing in your oral health now with sedation dentistry could save you a tremendous amount of time, money, and distress in the future.