Botox for Youthful Skin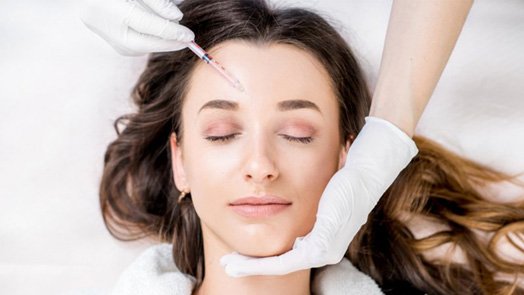 Botox is a non-invasive cosmetic procedure that erases the appearance of fine lines and wrinkles in the eye and forehead region. As an expert in your facial anatomy, Dr. Angie Nauman is highly qualified to administer Botox for patients who wish to reveal younger, more attractive skin. Keep reading to learn more about how Botox works, and why your dentist is (surprisingly) the one to turn to for cosmetic facial treatments.
How Does Botox Work?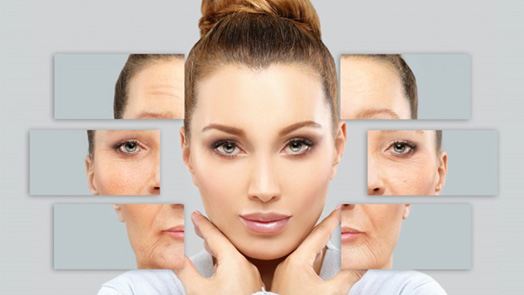 Botox is a substance that is injected into the area where fine lines and wrinkles appear around the eyes and forehead. The active ingredients target the muscles that contract and cause the skin to wrinkle. By blocking the charge that causes the contraction, Botox effectively paralyzes these muscles to prevent the appearance of wrinkles. This treatment has little to no effect on the way your facial tissue naturally moves -- other than by making it look more refreshed and rejuvenated with reduced wrinkles and fine lines.
What Is the Procedure for Botox?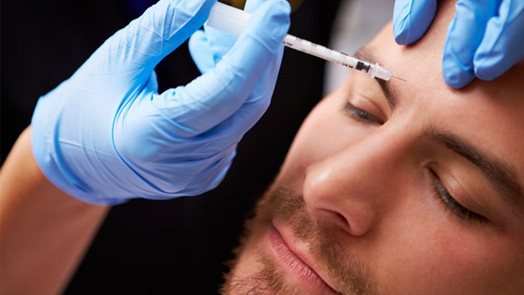 Botox is a quick procedure -- it's so efficient, in fact, that many patients come in before work or on their lunch break to have a Botox treatment performed. To begin, Dr. Nauman will identify the areas which need treatment and then precisely inject the Botox substance beneath the skin. Most patients compare this sensation to a brief bug bite, so numbing is rarely required. You can go back to work and life right after your Botox treatment is complete, and the full results will be visible after approximately 3 days. Most Botox applications last for 3 to 4 months before a reapplication is recommended. Each repeated treatment is as simple as the first.
How Can Botox Help Me?
Many adults can benefit from cosmetic Botox treatments. The average age to begin Botox is usually in the mid- to late-30s, after significant wrinkles have already begun to appear, but starting earlier can also have a wonderful preventive effect. Because Botox is reserved for use in the eye and forehead region, it is a great option for you if you are dealing with the following:
Crows feet
Smile/frown lines
Horizontal lines in the forehead
Parenthesis between eyebrows
Why Trust a Dentist for Botox?
You may be surprised to learn that your dentist is the person to turn to for Botox treatments, but it makes sense when you consider the fact that Dr. Nauman is a specialist in the oral and facial anatomy. She has closely studied how Botox can be used to improve the appearance of aged facial tissue, and she has extensive experience administering the treatment to patients of Glisten Dental!
Where Can I Learn More about Botox?
If you are interested in learning more about Botox, Dr. Nauman and our team look forward to discussing how this treatment can erase smile lines, forehead lines, and other pesky signs of aging. Your dentist is highly qualified for Botox -- we invite you to request an appointment to discuss how it can transform your skin today!