Dry Mouth Treatment - Tulsa, OK
Address Chronic Dry Mouth Once and for All
Xylitol is the key ingredient in XyliMelts, and the reason it's so effective. Xylitol is a natural sugar produced by plants, animals, and the human body. Doctors and scientists have recommended the use of xylitol as a sugar replacement for years because it looks and tastes the same as other types of sugar and keeps bacteria from becoming acidic and breaking down tooth enamel. Additionally, xylitol raises the overall pH level of saliva. When pH levels in the mouth rise above 7, extraneous calcium and phosphates adhere to the weakened portions of teeth strengthening enamel and repairing areas of decay.
Why Choose Glisten Dental Care of Tulsa for Dry Mouth Treatment?
Quick, Easy, and Effective Xylitol-Based Products
Eco-Conscious Dental Treatments & Materials
Genuine, Down-to-Earth Dentist and Team
Causes of Dry Mouth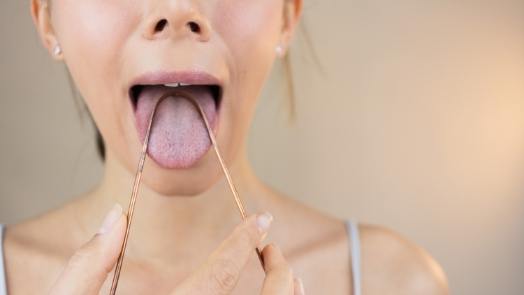 A dry mouth occurs when salivary glands do not produce adequate saliva to keep the mouth moist. This condition is more common in women than in men. Salivary gland production can be affected by:
Stress
Dehydration
Hormonal imbalance
Drinking alcohol or using tobacco
Taking medicines or receiving certain medical treatments
Diseases or infections
No matter the underlying cause, dry mouth is capable of causing significant damage to your dental health. Patients with dry mouth report experiencing a sticky or itchy feeling in the mouth or throat, always feeling thirsty, problems speaking, eating, or breathing, bad breath, and raw tongue. Most people experience dry mouth at some point in life, but if these symptoms persist for several days or weeks, consider seeking dry mouth treatment in Tulsa from Dr. Hammond and the Glisten Dental Care of Tulsa team.
How XyliMelts Relieve Dry Mouth Symptoms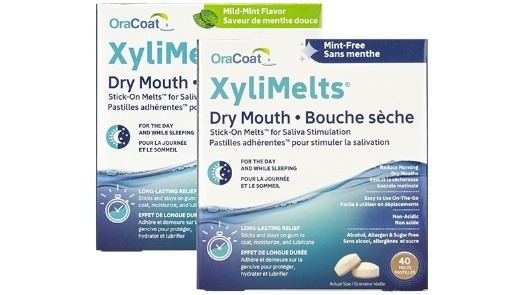 XyliMelts are small discs made of xylitol and cellulose gum that adhere discreetly to the teeth or gums for prolonged release of xylitol to produce saliva, freshen breath, and protect teeth. XyliMelts adhere securely to the teeth, dissolving over several hours to provide a lasting effect. Because the adhesive is so secure, XyliMelts are even safe to use during sleep. As the discs break down, the xylitol increases the pH levels in the mouth, protecting and fortifying teeth.