Preventive Dentistry – Tulsa, OK
Keeping Your Smile Beautiful for Life
The primary focus of your dentist is to enable you to experience the best possible oral health, with teeth that are beautiful and strong. The way Dr. Hammond helps our patients accomplish their dental goals is first through preventive dentistry in Tulsa. In taking this proactive approach toward oral health, our patients are better able to avoid conditions that call for restorative care and more extensive dental treatments.
Why Choose Glisten Dental Care of Tulsa for Preventive Dentistry?
In-Network with Many PPO Dental Insurance Plans
Experience Treating Patients of All Ages
Relaxing and Accommodating Office Amenities
Dental Checkups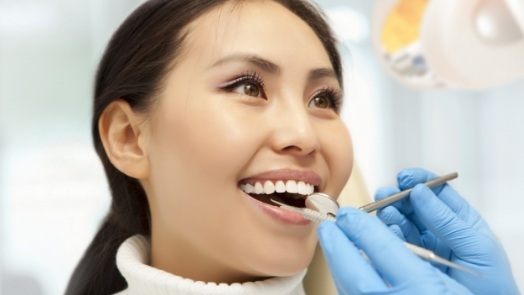 Routine dental checkups are one of the most important services you can receive from your dentist because they confirm if any underlying dental issues are present without your knowledge. Tooth decay and gum disease can easily go unnoticed, which means only a professional can make sure your at-home oral hygiene is doing enough to keep harmful oral bacteria at bay. While this process is relatively quick, Dr. Lindsey Hammond is committed to being extremely thorough.
Learn More About Dental Checkups & Cleanings
Teeth Cleanings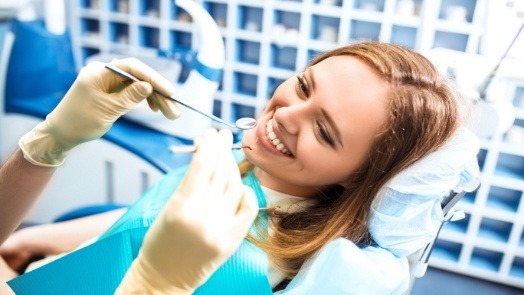 Do you maintain a routine of brushing, flossing, and rinsing? Do your loved ones uphold healthy cleaning habits? As everyone knows, maintaining cleaning habits is imperative to achieve optimal oral health and hygiene. However, even those who do not slack off in their oral care can experience dental issues, as the hard-to-reach areas in the mouth can form pockets of bacteria and plaque, which can lead to tartar and gum disease. Visiting a dentist twice a year can ensure a clean, healthy mouth and prevent future oral issues.
Fluoride Treatment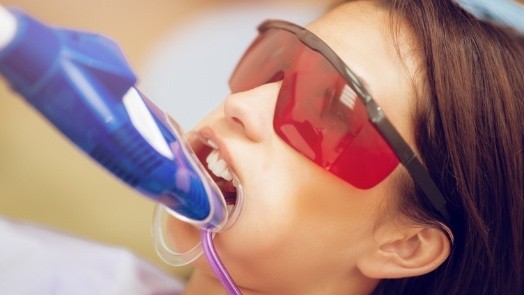 Fluoride is an essential mineral that, when ingested, helps people to develop strong, healthy teeth. Once teeth erupt from the gumline, topical fluoride is necessary to help keep your smile strong and healthy for a lifetime. For many people, the daily use of fluoridated toothpaste is adequate to keep smiles healthy. For kids who are still learning to care for their teeth, and adults who are prone to decay, professional-grade topical fluoride treatments are necessary. We're happy to offer these services during your six-month dental exams.
Oral Cancer Screening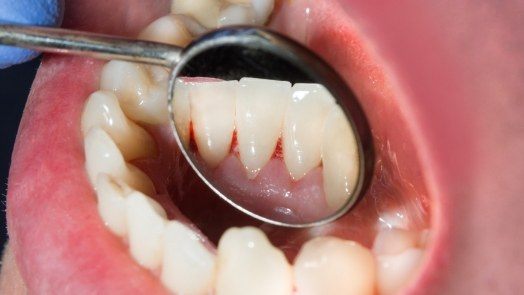 Oral cancer impacts thousands of people in the U.S. each year. In fact, there's one death every hour attributed to oral cancer. According to the Oral Cancer Foundation, the best way to reduce the number of oral cancer-related deaths each year is to receive regular screenings for this disease. In many cases, our dental team will be your first line of defense against oral cancer, and we provide screenings for all of our patients at six-month dental checkups.
The oral cancer screenings are quick and painless. Don't be surprised if you don't even notice it happened. We'll simply examine your mouth, lips, and face for changes that may indicate oral cancer. If you notice any changes in the color or texture of soft tissue, you have new lumps or bumps, or sores that don't heal, let one of our team members know. We'll also ask some questions to determine whether or not you're experiencing non-visual side effects like sore throat, cough, and hoarse voice.
Learn About Oral Cancer Screenings
Gum Disease Treatment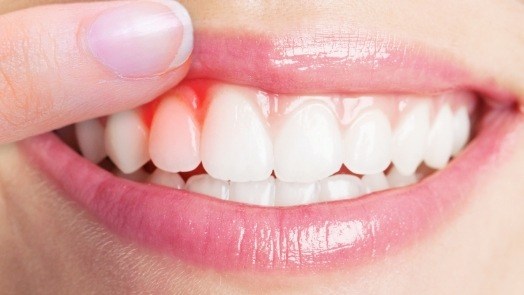 Apart from tooth decay, gum disease is the most common oral health condition. It occurs when bacteria produce plaque that builds up at the gumline. The acidic plaque irritates the soft tissue. Over time, the tissue that connects the teeth and gums breaks down, creating large soft tissue pockets. Plaque continues to accumulate within these pockets, leading to gum tissue recession. Without treatment, gum disease can lead to serious oral health issues and even tooth loss. Our team offers a variety of treatments to help people improve their condition and maintain the optimal level of oral health.
Learn About Gum Disease Treatment
Nightguards for Teeth Grinding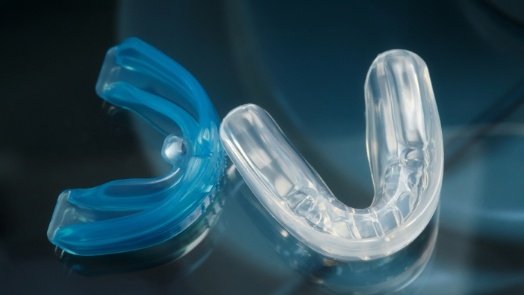 Nightguards protect against clenching and grinding during sleep. Dr. Hammond can determine if pain or sensitivity in the jaw or teeth is due to grinding or clenching by asking several specific questions, and thus determine if a nightguard is needed. Nightguards are custom-made based on your physical needs and the severity of clenching or grinding.
Dry Mouth Treatment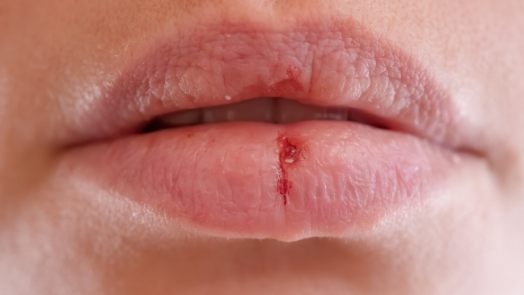 Roughly 10% of the population suffers from dry mouth. This condition, also known as xerostomia, can make it difficult for patients to eat, speak, or breathe. A less noticeable side effect of dry mouth is an increased risk for tooth decay. As many people know, saliva is your mouth's acid neutralizer, preventing bacteria from converting sugars in your diet into decay-causing acid. Patients who suffer from dry mouth do not have an adequate amount of saliva to neutralize acidic bacteria and prevent tooth decay. Even with proper brushing and flossing each day, patients with dry mouths often experience tooth decay.
There are numerous ways to treat dry mouth including dietary changes, using throat lozenges or hard candies to produce saliva between meals, chewing gum, synthetic saliva, etc., but these remedies have some flaws. For instance, candies and lozenges often put more sugar into your mouth, effectively negating saliva production, prescription medications can cause their own side effects, and none of these alternatives help during sleep when dry mouth is most severe. At Glisten Dental Care of Tulsa, Dr. Lindsey Hammond and her team recommend XyliMelts for treating dry mouth and protecting and restoring tooth enamel. If you want to find out more about XyliMelts and other dry mouth treatment options, call to schedule a consultation at our Tulsa, OK dental practice today.