Tooth Extractions – Tulsa, OK
Protect Your Oral Health from Problematic Teeth
Dr. Hammond wants all of her patients to enjoy their natural, healthy teeth for as long as possible. However, when a serious problem occurs that requires the removal of a tooth, she is ready to provide the high-quality care you deserve. Tooth extractions in Tulsa are never her initial recommendation. However, if your oral health is at risk, she and our team at Glisten Dental Care of Tulsa will be happy to walk you through the process and ensure that your smile remains in optimal shape for years to come. Call us today if you have a problem tooth that needs to be removed.
Why Choose Glisten Dental Care of Tulsa for Tooth Extractions?
Wisdom Tooth Extractions Offered In-House
Start-to-Finish Dental Implant Treatment
Kind and Gentle Approach to Dental Care
Routine Teeth Extractions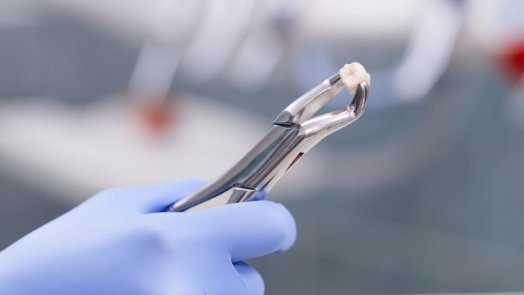 When a tooth or teeth are not broken but need to be removed, it is called a routine tooth extraction. These teeth are usually quite easily removed under local anesthetic, and sometimes sedation for the anxious patient. Routine extractions may be needed to prepare for orthodontic treatment, and to create the necessary space in the mouth for teeth to be moved.
The other primary factor leading to routine extractions is tooth decay. Baby teeth are quite thin, allowing decay to move quickly to the root and causing extensive damage and pain. We urge parents to act fast if their child is reporting tooth pain, bringing them to Dr. Hammond for an examination and consultation regarding the most suitable form of treatment.
Addressing tooth decay early on gives us the option of acting more conservatively, filling the cavity with tooth-colored composite material. Should a baby tooth require extraction, a space-maintainer may be needed to keep surrounding teeth from shifting position.
For teeth that are not broken but need to be removed, this is a routine procedure usually done very quickly at Glisten Dental Care of Tulsa. Dr. Hammond also often removes teeth for teenagers in orthodontic treatment when extractions are recommended by their orthodontist due to space constraints.
Wisdom Teeth Extractions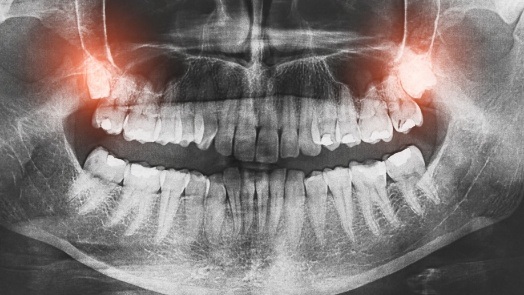 When a young person is in their teens or early twenties, third molars, known as wisdom teeth, may begin to erupt. It is important to remove wisdom teeth so that their roots do not damage the jawbone, or their growth disturbs the proper positioning of existing teeth. Through a thorough evaluation of wisdom teeth, we can determine if Dr. Hammond can perform a wisdom tooth extraction in our office. We are also associated with an excellent team of oral surgeons in the instance a referral is needed.
Surgical Tooth Extractions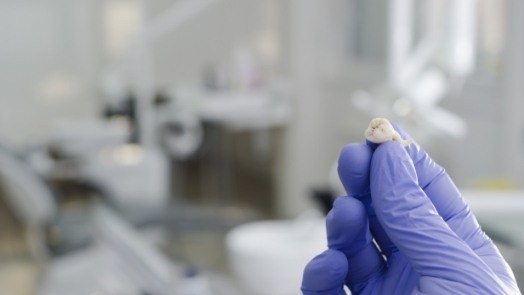 When oral health becomes compromised, it is human nature to put off receiving care, not out of negligence, but because we don't like the idea of someone poking around a painful area. When it comes to the teeth, however, putting off care may result in a broken tooth. When a broken tooth needs to be removed, it is called a surgical extraction. Whether the extraction is needed for a broken tooth, wisdom teeth, or teeth damaged by decay, Dr. Hammond takes a gentle approach to bring the patient back to optimal oral health. If you require an extraction for which you feel nervous, discuss your options for sedation with us. Your comfort is important to us.