Children's Dentist – Tulsa, OK
Making Your Child's Dental Visit a Positive Experience
At Glisten Dental Care of Tulsa, all of our patients are treated with the utmost gentle, compassionate care. That being said, children are not just pint-sized adults. We understand that your children have special dental needs and that their view of dental care may be far different from that of our adult patients. It is our goal to create positive dental experiences for our young patients so that they are encouraged to take care of their teeth at home, and not be afraid to visit our office for regular dental examinations and teeth cleanings. We use age-appropriate techniques and language, making it easy for kids to understand the nature of teeth and gums, and the importance of oral care. Call our children's dentist in Tulsa today to schedule an appointment!
Why Choose Glisten Dental Care of Tulsa for Children's Dentistry?
We Accept Most Major PPO Dental Insurances
Laser Frenectomies for Lip & Tongue-Tie Treatment
Gentle, Patient Dentist Dedicated to Your Child's Comfort
Children's Dental Checkups & Teeth Cleanings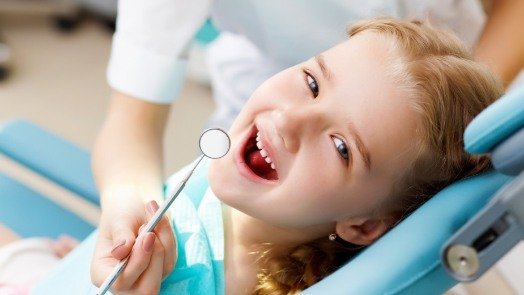 At your child's initial dental checkup, we're more interested in helping them get as comfortable as possible and being acquainted with the office first. We'll also take time to answer any questions you may have about your child's at-home oral hygiene or future treatments to consider. Following this discussion, we'll perform a brief oral exam and remove any plaque or tartar we see to protect their smile from decay in the meantime.
Dental Sealants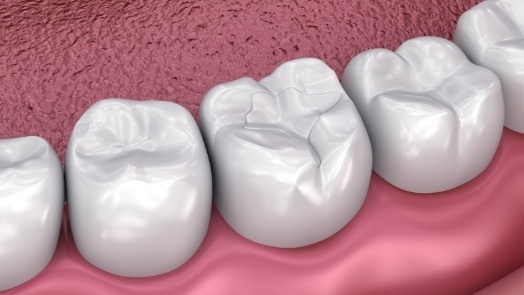 Likely, your child is not quite used to brushing and flossing at home. As a result, some of their teeth can be significantly more susceptible to decay, especially their molars. This is because these teeth have deep pits and fissures for food debris and plaque to get caught in. With dental sealants, we can create a composite-resin barrier between their teeth and the plaque acids created by oral bacteria. This gives them a chance to perfect their routine at a young age and reduce the risk of childhood tooth decay.
Lip & Tongue-Tie Treatment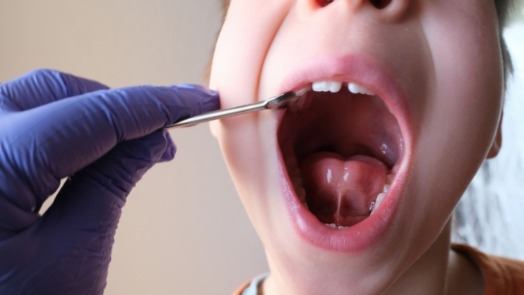 Most infants and babies have no problem with breastfeeding, even though sucking on a baby bottle is easier and delivers milk more quickly. However, approximately four percent of babies are born with a restricted frenum, medically known as ankyloglossia, and also called tongue-tie or lip-tie. To determine whether or not a baby has a restricted frenum, Dr. Hammond simply checks under the tongue and lips to feel if there is a barrier. If present, your child's lip or tongue-tie will be released using a safe and effective dental laser in a process known as a frenectomy.
Learn About Lip & Tongue-Tie Treatment
Preparing for Your Child's First Dental Visit
Visiting Glisten Dental Care of Tulsa with your child is encouraged to help them get acquainted to our office and see our friendly team at work. Additional steps can be taken at home before dental visits to promote positive first experiences:
Children often take on the perspective of their parents. When your child sees that you maintain a cheerful outlook when seeing the dentist, it can minimize any anxiety during their appointments.
Brush and floss alongside your child at home to help them better understand the importance of maintaining a healthy smile.
Using kid-friendly language, let your child know what to expect from their first visit, being sure to not talk about it so much that it evokes stress or anxiety.
Bring comfort items, like their favorite stuffed animal, with them to their appointment.
Dr. Hammond is an experienced children's dentist in Tulsa who understands that young patients may feel anxious about receiving dental care. Our team keeps this in mind, and we do our best to make each visit fun and productive.
Your family is in good hands at Glisten Dental Care of Tulsa. Contact us today to schedule your child's first dental checkup.