Tooth-Colored Fillings – Tulsa, OK
A Seamless & Natural-Looking Cavity Treatment
When you think of a filling, you probably cringe when you envision a piece of metal shining bright in a person's smile, right? It's understandable. No one wants to shine the spotlight on their dental work, especially if it's because of a cavity. Thankfully, you can say goodbye to the metal and hello to tooth-colored fillings in Tulsa! At Glisten Dental Care of Tulsa, Dr. Lindsey Hammond can repair your tooth using a composite resin that blends in beautifully with the rest of your smile, leaving your tooth in its natural state, fully protected with only you knowing you've had work done. Call us today to schedule your appointment!
Why Choose Glisten Dental Care of Tulsa for Tooth-Colored Fillings?
In-Network with Major PPO Dental Insurances
Mercury- & Metal-Free Cavity Fillings
Eco-Conscious Dental Materials & Treatments
What Are Tooth-Colored Fillings Made Of?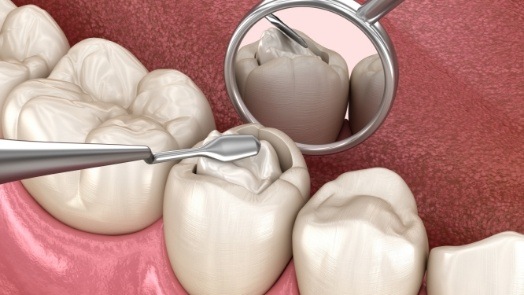 Chips, cracks, and tooth decay are all reasons you may need a tooth-colored filling. To repair and restore your smile, your dentist will use a tooth-colored composite resin to fill in the problem area. While dental offices used metal amalgam in the past, it required carving out more of the healthy tooth structure for it to be held securely in place. Now, tooth-colored fillings allow you to keep more of your natural tooth by being able to fuse with your natural enamel.
What Are the Benefits of Tooth-Colored Fillings vs. Amalgam Fillings?
With amalgam, more of your tooth will be removed for the filling to stay in place. With tooth-colored fillings, your dentist in Tulsa will be able to keep more of your natural tooth.
The tight bond between your tooth and the resin will keep bacteria from forming even in the smallest spaces.
Tooth-colored fillings provide stronger, longer-lasting results as opposed to amalgam fillings.
They're a great alternative for individuals who are allergic to metal.
Amalgam fillings can darken as they corrode over time. Tooth-colored fillings blend in with your smile, and as long as you take proper care of your teeth and avoid foods and drinks that can easily stain your teeth, your filling will never be noticeable.
How Are Tooth-Colored Fillings Placed?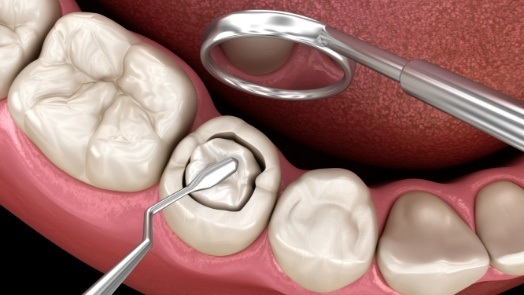 This simple and easy process is completed in just one visit to our dentist's office. Dr. Hammond will clean the affected tooth and remove any decayed areas before making sure it is ready for the composite resin. Once you and the dentist determine the proper shade to match your teeth, she will apply it to the surface of your tooth, sculpting it to ensure a proper fit. Once this is completed, our dentist will use a curing light to bond the resin to the tooth. Finally, your tooth will be polished, giving it a natural look and feel.
Caring for Your Tooth-Colored Fillings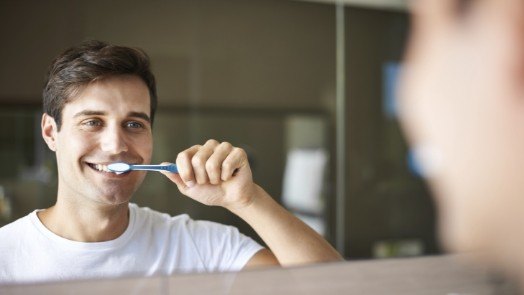 After receiving your tooth-colored filling, you need to do the following:
Wait for the anesthesia to wear off before chewing on the side with the injured tooth.
Expect some soreness in your gum tissue. You may take an over-the-counter pain reliever to alleviate any discomfort.
Brush your teeth twice a day, and floss once a day, immediately after your procedure.
Avoid foods or drinks that can easily stain your teeth. If too much is left on the surface of your teeth, it can stain your filling and cause it to appear a different color than the rest of your teeth.