Lip and Tongue-Tie Treatment – Tulsa, OK
Giving Your Child Greater Oral Function
Are you experiencing difficulty breastfeeding? Is your little one not gaining enough weight? A lip or tongue-tie in Tulsa can be the reason. Although many children are born with a restricted frenulum, it can be worrisome and overwhelming for both nursing parents and growing children. Allowing Glisten Dental Care of Tulsa to correct this common problem can not only make the early bonding years more special, but it can also be beneficial to preventing additional issues (i.e., speech, self-esteem problems, etc.) in the future. Contact our team today to find out if your child could benefit from a lip and tongue-tie treatment.
Why Choose Glisten Dental Care of Tulsa for Lip & Tongue-Tie Treatment?
Performed Using Gentle and Precise Soft Tissue Laser
Dentist Experienced Working with Young Patients
Quick & Painless Treatment with Long-Term Results
What is a Lip/Tongue-Tie?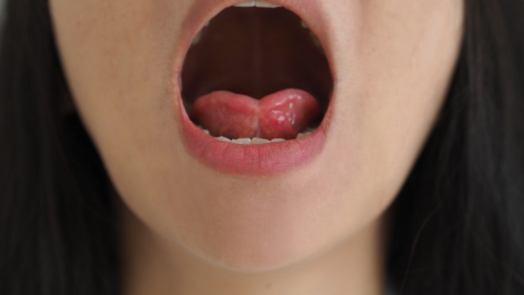 Underneath the tongue and behind the upper lip are bands of tissue known as frenulum. When these areas are short and thick, it can cause them to be restricted, inhibiting your child's lip and/or tongue to have a full range of motion. Not only can this be a problem while breastfeeding, but it can also lead to poor weight gain and speech delays during childhood and even adolescence. Your child may also find it difficult to brush and floss their teeth, be at risk for cavities, and suffer orthodontic problems.
What are the Signs of a Lip/Tongue-Tie?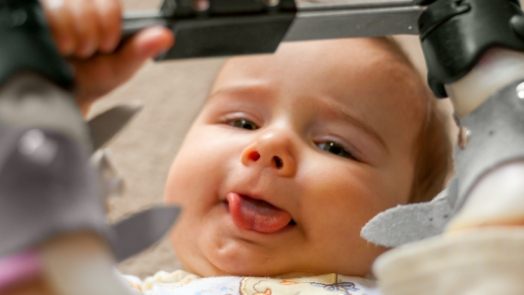 A lip or tongue-tie is typically identified not long after a child is born. However, if it goes undetected in the beginning, you can look for these signs to tell you if there is a problem:
Difficulty latching while attempting to nurse
Difficulty using a bottle
Unable to keep a pacifier in their mouth
Slow weight gain
Experiencing acid reflux or colic
Gumming at the nipple while trying to nurse
As a nursing parent, you may also discover your child has a lip or tongue-tie should you:
Have sore or cracked nipples
Notice a swelling of your breasts
Have a low milk supply
The sooner we perform a frenectomy, the sooner your baby will be able to adequately move their tongue to breastfeed and swallow.
How is a Lip or Tongue-Tie Treated?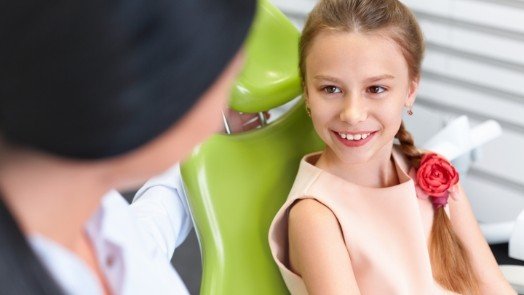 At Glisten Dental Care of Tulsa, Dr. Hammond is no stranger to performing frenectomies in Tulsa to fix a child's lip or tongue-tie. Using a dental laser, she applies a topical anesthetic to the area before detaching the frenulum from the tongue. One of the greatest benefits of a frenectomy is that the procedure is quick— taking only about five minutes. If a baby doesn't have a frenectomy, then complications may develop as they grow into childhood, adolescence, and adulthood. These include:
Trouble with brushing and flossing
Increased risk of cavities
Speech difficulties
Orthodontic problems
Self-esteem concerns
Although a frenectomy can be performed on a patient of any age, Dr. Hammond will work on children aged 3+ and adults, and will refer out for infants. After a frenectomy, recovery is relatively quick. Breastfeeding and skin-to-skin contact is helpful and comforting. If your baby seems to be experiencing unusual discomfort, then acetaminophen can be given. A word of caution: ibuprofen is not recommended for babies who are less than two months of age.