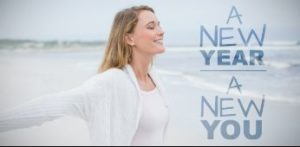 You might think that wanting your smile to look great is a sign of vanity. But, in fact, the way your smile looks is directly related to the health of your teeth and gums! By default, straight, cavity-free teeth and healthy gums will automatically look better than when oral health problems are present. And by having a dentist in Tulsa address these issues, you'll be killing two birds with one stone and wind up with a smile that not only feels great, but that you're also proud to show off. And since 2019 just got started, why not take advantage and make this the year you achieve great oral health? Keep reading to learn about some of the procedures that can help you do that!
Which Issues Can Cosmetic and Restorative Dentistry Improve?
Here are several issues that can be corrected with cosmetic and/or restorative dentistry:
Crowded or misaligned teeth – It's much easier to keep everything clean and maintain good oral health in Tulsa when your teeth are straight and even. Also, well-aligned jaws mean that you're less likely to develop painful temporomandibular (TMJ) problems.
Missing teeth – You might think that missing just one tooth isn't a big deal, but it can actually cause cavities and gum problems in your remaining teeth and also impact your bite.
Severe stains or possible cavities – If you have severe stains on your teeth or notice any dark or soft spots, you may have cavities. The earlier cavities are caught, the easier and less expensive treatment is.
What Kind of Procedures Can Help?
Invisalign
Invisalign is a discreet, comfortable way to straighten your teeth with clear plastic trays instead of brackets and wires. It's a great way to treat mild to moderate cases of the following:
Overbites and Underbites
Crowding
Gaps
Crossbites
Tooth-Colored Fillings
Using tooth-colored fillings to repair cavities on the front and back teeth is a practically invisible way to repair your teeth after tooth decay.
In addition, this type of filling material is less likely to leak or cause cracks and fractures over time the way that traditional metal fillings can.
Implants
In most cases, implants are the best way to replace missing teeth because they replace the missing root. This key difference is the reason implants offer unmatched strength, stability and longevity compared to other options like bridges or dentures. They look and feel more like natural teeth than anything else.
Finally, keep in mind that every patient is unique, so the best way to know what will work best for you is scheduling a consultation with a restorative and cosmetic dentist in Tulsa!
About the Author
Dr. Sherry Stevens is a general, restorative and cosmetic dentist who loves every aspect of dentistry – especially helping her patients feel good about their smiles. She understands that "healthy equals beautiful" and works closely with her patients to create treatment plans that serve their needs the best. If you'd like to know more about how to improve your oral health or have any other questions, she can be reached via her website or at (918) 254-8686.