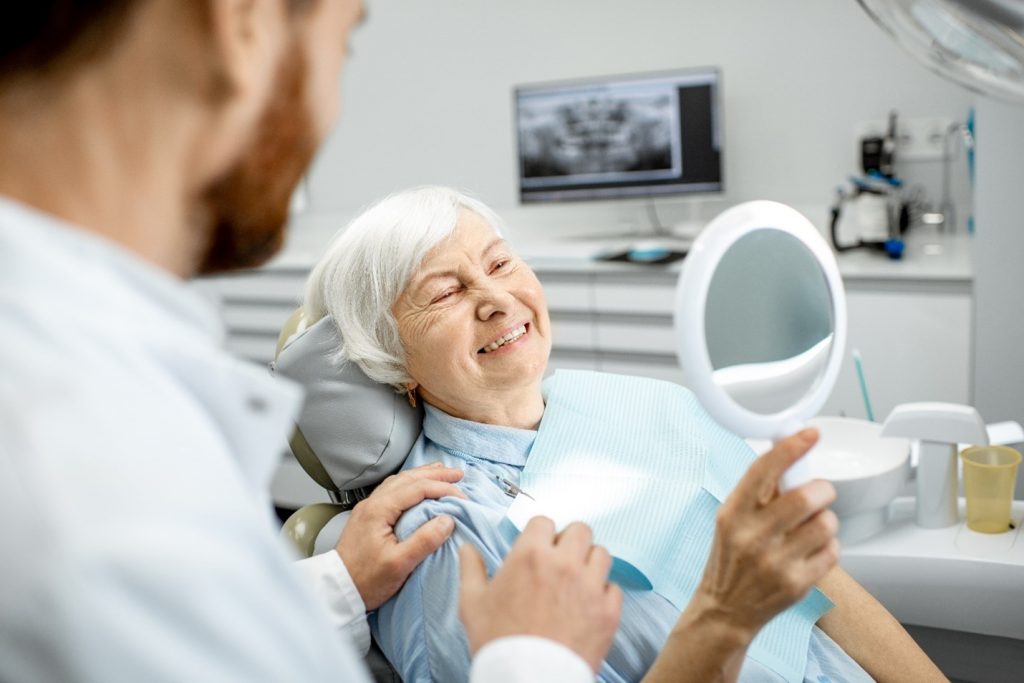 Dental implants are top-of-the-line when it comes to replacing missing teeth. These incredible implants can fully restore the look, feel, and functionality of your lost pearly whites. However, in some cases a dental bone graft is necessary before you're able to receive dental implants. But if this is something that your dentist has recently brought up, it's nothing you need to worry about; the procedure is meant to ensure the success of your future implants! That said, here's more from your dentist about the process.
Why Are Dental Bone Grafts Sometimes Necessary?
Sometimes, a patient needs dental implants to replace their missing teeth but doesn't have a jawbone capable of supporting them. Since implants replace missing teeth in terms of looks and functionality, your jaw must be strong enough to support the constant motion of chewing, biting, talking, and so on. This is where dental bone grafts come in handy; they're able to ensure that the jawbone can fully support the implants so that they last. Sometimes dental bone grafts can also be used to address advanced gum disease that causes massive bone loss, as well as bone loss that results from developmental defects, facial injury, or trauma.
How Do Dental Bone Grafts Work?
The dental bone graft process involves your dentist borrowing bone from another part of your body—usually somewhere in your mouth—and using it to enhance and fortify existing bone matter in your jaw. By borrowing and transplanting this healthy bone tissue, your dentist can recreate bone and supporting tissue in areas where it's missing and fortify your jawbone in preparation for dental implants.
The most common type of bone graft is a socket graft, which is meant to prevent bone atrophy as well as the collapse of the socket. Lateral ridge preservation can also be used to increase the width of the jawbone to accommodate dental implants. Sometimes block bone grafts are necessary when there are large defects in the jawbone. Finally, sinus lift procedures are used when patients need implants in their upper jaw, which is usually not stable enough to support implants on its own.
After your bone graft, you will have to wait for the new bone matter to fuse with the existing natural bone before you can receive your implants. This process can sometimes take several months—but it's absolutely necessary.
A dental bone graft is nothing you need to worry about; it's only meant to ensure that your future dental implants are able to effectively replace your missing teeth and restore your quality of life.
About the Author
Glisten Dental proudly serves patients and families in the Tulsa, OK community under the leadership of Dr. Angie Nauman. Dr. Nauman received her dental doctorate from the University of Nebraska and has over 20 years of experience practicing dentistry. She is a member of several professional organizations including the American Dental Association, the Oklahoma Dental Association, and the prestigious Academy of General Dentistry. If you have any questions about dental implants or would like to schedule a visit, feel free to reach out to Dr. Nauman through her practice's website or over the phone: (918) 254-8686.