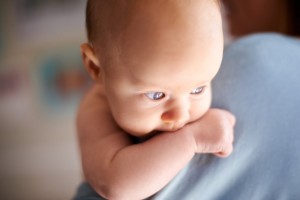 These days, breastfeeding is considered to be the best method for nourishing your baby. But if your newest arrival experiences something known as tongue or lip tie, he'll have trouble successfully performing the act. That's likely to leave him feeling hungry and frustrated — and the new mother completely stressed out. Fortunately, a wonderful solution is available with a quick frenectomy in Tulsa. It's a simple surgery performed at Oklahoma Sleep Solutions that can help your little one's tongue move freely to enable successful nursing. Keep reading to learn about the procedure, and to find if it may be the solution you're seeking today!
Frenectomies in Tulsa correct lip and tongue tie
For more on how tongue or lip tie inhibits an infant's ability to nurse, click here to read the detailed information on our website. Some symptoms of the condition during infancy include:
Difficulty breastfeeding, which results in failure to gain weight on schedule

Fussiness after feeding that indicates he's still hungry

Clicking, struggling sounds during feeding
Dr. Nauman prefers to perform a frenectomy as soon as the problem is discovered to prevent further problems down the line, like inability to perform proper oral hygiene, speech difficulties and orthodontic problems. The procedure can be performed at any age, but it's easiest in infancy.
How the frenectomy procedure works
You'll be relieved to know your baby's feeding troubles can be solved with the simple frenectomy procedure. To perform a frenectomy, Dr. Nauman uses a precise laser to detach the extra tissue from beneath the lip or tongue — "untying" it and allowing the area to move freely during feeding. The procedure is quick, usually just about five minutes, and requires nothing more than a simple topical anaesthetic.
After-care following frenectomy
Breastfeeding is totally fine right after a frenectomy — in fact, because breast milk contains the amazing nutrients crucial for your little one's recovery, it's fully encouraged. Babies older than two months who experience discomfort can take an acetaminophen for relief. Perform the tongue or lip stretches as recommended for proper healing, and your baby will be fully recovered in no time!
Schedule your baby's consultation for frenectomy today
Do you suspect your little one's troubles breastfeeding are due to lip or tongue tie? Don't live another day with frustration or worry that he's not getting the nutrients he needs — contact Dr. Nauman at Oklahoma Sleep Solutions in Tulsa to see if a frenectomy is necessary for relief. Request an appointment today!