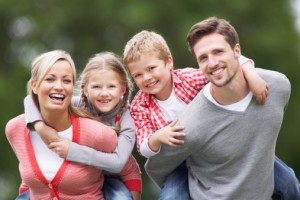 For 2016, Dr. Nauman and her staff at Glisten Dental decided to take on a big New Year's resolution… we are moving into a new building and building a brand new website! We hope that both of these will be completed sometime around the first part of March.
Our new building will allow us to care for you and your family in the most attractive, the most comfortable and the most state-of-the art facility. One thing, however, will not change at our new address. The quality of dental care you receive from Tulsa, Ok, dentist Dr. Nauman will remain unsurpassed. The entire team at Glisten Dental remains committed to providing each and every one of our patients with the individualized care they deserve both during the transition to our new facility, as well as after we've moved.

We will continue to be your partners in helping you maintain optimal oral health. This means that we'll listen to your concerns as well as your smile goals. We'll never rush through an appointment, but rather take the time to talk to you. Very often what we discover in these casual conversations can not only help us monitor your oral health, but your general health, too.
Tulsa, OK, Dentist Values Safe Practices
Dr. Nauman is the dentist Tulsa, Ok, recognizes for her commitment to not only her patients, but to working in an office that is environmentally friendly and exceptionally safe for patients. For example, just like the office we have now, our new facility will be entirely computerized, so we can reduce the amount of paper we use. Billing is paperless and we'll stay in touch with you via phone, text and email.
In addition, by using digital x-ray technology, we protect the environment from the chemicals that are necessary to develop film x-rays. Also, digital x-rays are shown on a chairside computer monitor, so you can see the results at the same time we do. And if one of these digital x-rays should happen to show a cavity, then you'll benefit from our mercury-free dentistry practice that only uses tooth-colored fillings made of composite resin materials rather than amalgam fillings that contain trace amounts of mercury.
Call Your Tulsa, Ok, Dentist Today
We look forward to seeing you in our new building! In the meantime, know that we are still fully functional and happily serving patients from Tulsa, OK, and surrounding areas including Broken Arrow, Bixby, Leonard, Jenks, and Coweta.