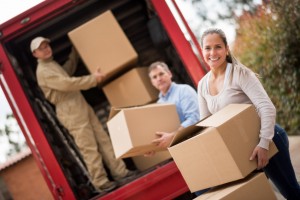 Tulsa, OK dentist, has relocated her dental practice to a new facility at 9999 S. Mingo Road. She and her staff have launched a new website, too–glistendental.com! You could say it's a brick and mortar plus digital refresh–all designed for best patient care and contact.
Best patient care begins at Glisten Dental
Patients new to Glisten Dental are impressed with the comprehensive and individualized care they receive. Whether very young or a senior adult, every patient gets the best of preventive, restorative and cosmetic dental treatments. The dentist and her friendly staff ensure optimal oral health and great smile aesthetics, too, all in a comfortable atmosphere. The staff values long-term relationships with patients as well.
The new office is green and free
What we mean by "green" is environmentally-friendly. Our record-keeping, billing and communication is paperless and digital. That means no wasting trees and no need to store reams of paper and endless file folders. Plus, we communicate via phone or through our new website. Make appointments, ask a question, get directions to our office. It's all online.
What we mean by "free" is:
BPA-free orthodontic appliances and mouthguards
latex-free gloves, dams and sedation masks
germ-free instruments
chemical-free sterilization utilizing natural steam
radiation-free, digital x-rays for computer storage and quick, clear views
mercury-free, tooth-colored fillings that are safe and blend in with natural tooth structure
Specialty care continues
Glisten Dental continues its trademark specialty dental services in the new office at 9999 S. Mingo Road. Services include tongue tie surgeries (frenectomy) for our littlest patients, dental implants, porcelain veneers, no-prep Lumineers and Kor in-office and at-home teeth whitening.
Look at our new website for before and after pictures on our Smile Gallery. You'll see amazing smile transformations–everything from smoothing and spanning gaps with cosmetic resin bonding to full- mouth reconstruction.
Explore the new website
Partnering with TNT Dental in Richardson, Texas has given our website a great look, great features and great functionality. We are especially proud of the many tools helpful to patient education and communication.
Look for frequent updates to the practice blog. Experience a live feed of patient reviews. We want our patients to tell us and you how we're doing. Access important patient forms, and learn all about Smile Benefits–an in-office insurance plan offered at Glisten Dental.
Additionally, email us, or request an appointment through the web page. Office hours and even directions to the new facility are all there at your fingertips,
Whether you are a new patient or have been with us for a long time, we welcome your input on our updated office and website. Send us an email: info@glistendental.com, or call with any questions or concerns: (888) 992-3911.