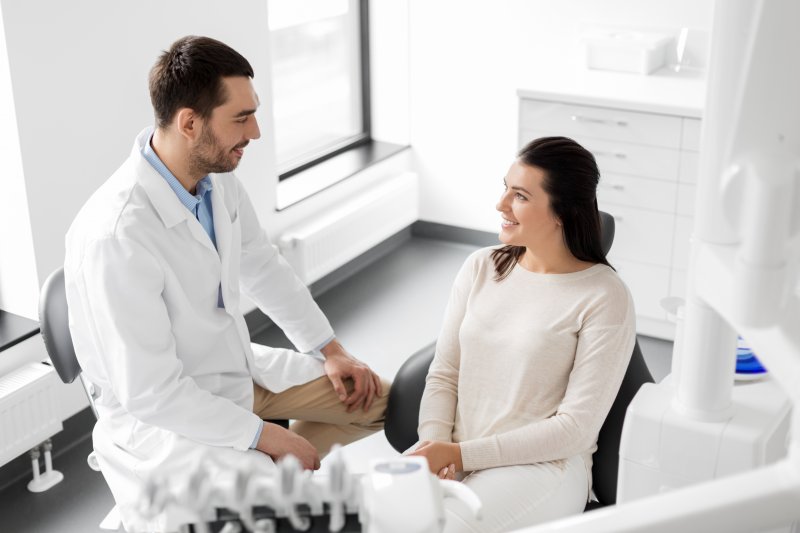 Are you looking to replace missing teeth? Though there are a variety of options available, dental implants are one of the most popular ones. Though the price of dental implants can vary depending on where they are, how many you need, and other factors, a single dental implant typically costs anywhere from $1,500 to $2,000. So, naturally, you'll want to make sure that you're making the right choice for your smile. Read on to learn about five reasons why the cost of dental implants is worth it.
Reason #1: Bite Force
Dental implants are inserted through the gums and into the jawbone where they fuse with it through a process called osseointegration. This takes four to six months to complete. This makes them incredibly sturdy. It also gives you back at least 80% of your bite power, which allows you to eat most foods without issue and without missing out on any nutritional value.
Reason #2: Easy to Maintain
Dental implants are easy to take care of. They can be cared for in the same way as the rest of your smile. Additionally, being diligent with implant care can make them last a lifetime. The way to keep your dental implants looking and functioning properly is to:
Practice a good oral hygiene routine by brushing twice and flossing once daily
Eat a well-balanced diet of fruits, veggies, lean meats, dairy, and fish
Make biannual dental visits for checkups and cleanings
Reason #3: Prevents Bone Loss
Missing teeth can lead to jawbone deterioration. This is because the jawbone in that area is no longer receiving the simulation it needs. As a result, the body will begin to reabsorb the bone since. In fact, you can expect to use 25% of the bone in the first year. Since dental implants fuse with the jawbone, they provide it with the stimulation it needs to remain healthy and strong.
Reason #4: Comfortable and Stable
Dentures are notorious for slipping in the mouths of their wearers. This can make it difficult to eat, drink, speak, and smile comfortably. Since dental implants fuse with the jawbone, they are incredibly stable. This also makes them just as comfortable and reliable as your natural teeth.
If you think that dental implants might be the best option for you, reach out to your dentist. They will be able to give you more information on the cost of dental implants and to help you make the best choice for your oral health.
About the Practice
Dr. Lindsey Hammond is a dentist based in Tulsa who leads the skilled team of dental health professionals at Glisten Dental. She enjoys using her talents in the field to aid people on their journeys to healthy, happy smiles. If you're missing teeth, they can teach you about treatment options, such as dental implants. They can also explain the benefits and the cost of dental implants so you can determine if it's a good fit. If you want to learn more or to make an appointment, visit Glisten Dental's website or call (918) 254-8686.