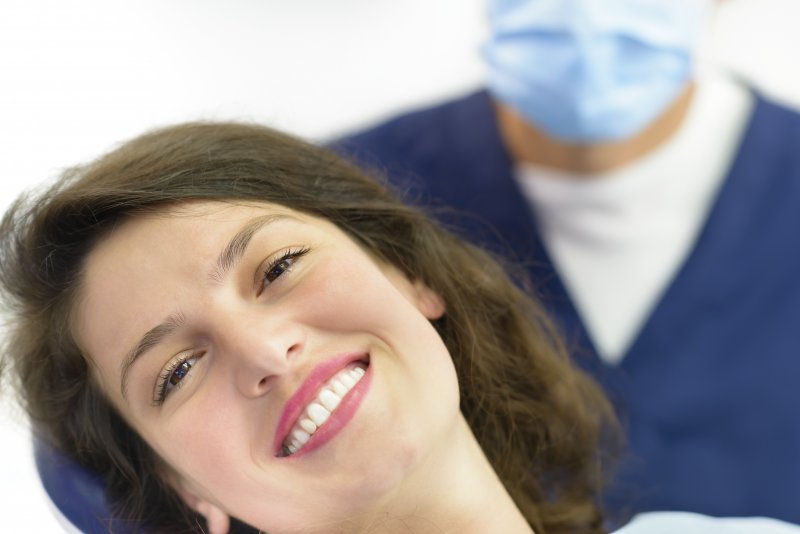 Millions of Americans are unhappy with their smiles. If you have misaligned, discolored, unevenly spaced, chipped, or misshapen teeth, you may feel self-conscious and try to hide them any chance you get. Lucky for you, there's an excellent solution that can solve all those problems and more – porcelain veneers. It's one of the most popular procedures performed in cosmetic dentistry, and for good reason. A cosmetic dentist in Tulsa shares six incredible benefits of this treatment.
Enjoy a Natural-Looking Smile
Although the process for getting porcelain veneers in Tulsa takes more than one appointment, the end result looks incredibly natural! The dental lab uses impressions of your teeth to create veneers that match the color of your enamel and the contour of your teeth perfectly. Your dentist will also sculpt each overlay carefully to ensure they blend seamlessly. Once they're on, no one will even notice you've had cosmetic work done!
It's a Minimally Invasive Procedure
Compared to other dental restoration options, getting porcelain veneers is a less invasive process. Since it's a virtually painless procedure, most patients require little to no anesthesia for treatment. Your dentist will remove an ultra-thin layer of enamel in preparation for veneers. After your teeth are shaved down, each veneer is placed using special cement. If sedation isn't used, you'll be able to drive yourself home following the appointment.
They Are a Quick Cosmetic Fix
Are you unhappy with your smile? Porcelain veneers can easily correct a wide range of cosmetic issues, including:
Chipped teeth
Missing teeth
Gaps in your smile
Misshapen teeth
Stained or discolored teeth
Veneers Are a Long-Lasting Solution
Not only are porcelain veneers permanent, but they can resist staining and decay better than real teeth. That's mainly because veneers are nonporous, unlike natural tooth enamel. With good oral hygiene and bi-annual dental visits, your new pearly whites can easily last between 10 to 15 years!
They're Low Maintenance
The good news is porcelain veneers don't require special care outside of your regular oral hygiene routine. As long as you brush your teeth twice a day and floss daily, you can maintain the natural white shine to your new teeth. Don't forget to see your dentist regularly for checkups and cleanings!
It's a Worthwhile Investment
Most patients view porcelain veneers as a dental investment. As mentioned earlier, they can fix various flaws and imperfections all at once. Veneers are more costly than other cosmetic solutions, but many people think it's worth every penny. You can enjoy several benefits and cosmetic enhancements that'll give you a boost of self-confidence.
By getting porcelain veneers in Tulsa, you can expect to reap all these benefits and more. Don't wait – contact your cosmetic dentist and ask how you can start working towards your dream smile!
About the Practice
At Glisten Dental, we provide compassionate, state-of-the-art, exceptional dental care in our relaxing and comforting Tulsa office. Our entire team is passionate about helping patients achieve and maintain optimal oral health. We use the latest tools and technologies to ensure you receive the best treatment possible. If you're unhappy with your smile, we can address all your concerns with porcelain veneers. To learn more, visit our website or call (918) 254-8686.