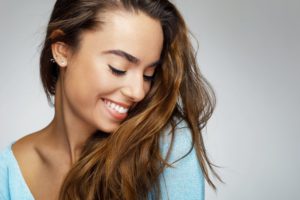 Looking at your smile in the mirror, do you notice things that you wish you could fix? Does it make you feel self-conscious? When you think of cosmetic dentistry, you probably think of procedures that exclusively help your teeth look better. Well, although cosmetic procedures do, in fact, help with aesthetics, they can have a much more significant impact on your life and well-being in the long term than you might think. Here are four benefits of getting a smile makeover in Tulsa.
Address Distracting Flaws in Your Smile
When you talk to someone, you want them to focus on what you're saying, not on your teeth's imperfections. But what are the flaws that you and others could find distracting? Some examples include the following:
Discoloration in the teeth.
Gaps between teeth.
Misshapen teeth.
Worn-down teeth.
Crooked or misaligned teeth.
Chipped or cracked teeth.
Getting cosmetic dental treatment can allow you to make sure that your smile enhances your unique personality without letting it interfere with your interactions with others and your ability to fully enjoy life's experiences. With a better-looking smile, you can make a positive, long-lasting impression with the people you meet.
Boost Your Confidence
When you have noticeable imperfections in your teeth, it can affect your self-esteem and mental health. You may want to hide your smile from others and avoid social situations. On the other hand, correcting the flaws in your teeth through teeth whitening, for instance, can raise your confidence and give you a smile that you'll be proud to show off and share with others. That way, you can not only give yourself happier mental health but you can spread the joy to those around you.
Improve Your Oral Health
In some cases, cosmetic dentistry can actually promote your oral health. If you have crooked or misaligned teeth, it can be challenging to keep plaque out of all the nooks and crannies, potentially leading to problems like decay or gum disease. Straight teeth offer the most ideal environment to maintain a healthy smile.
Increasing Your Comfort
Fixing cosmetic problems can actually help relieve strain and future wear on the teeth. If you have a misaligned bite, it puts unnecessary pressure on your jaw joint and your teeth, leading to headaches and excessive wear on your enamel. In turn, this wear can make your teeth more sensitive to hot or cold sensations. By making sure your teeth are straight and aligned properly, you help ensure your comfort in the long term.
In the end, your overall well-being can benefit from getting a smile makeover with your cosmetic dentist in Tulsa. It can help you in how you view yourself, how you interact with others, how good your oral health is, and how comfortable you feel. By taking a more proactive role in your teeth's appearance, you can enjoy a healthy, happy, attractive smile for many years to come.
About the Practice
At Glisten Dental, two experienced, compassionate dentists are available for patients to receive cosmetic dentistry services. Dr. Angie Nauman and Dr. Sherry Stevens offer Invisalign, KöR Whitening Deep Bleaching system for teeth whitening, porcelain veneers, and dental bonding. To make an appointment with them, you can call (918) 254-8686 or click here.