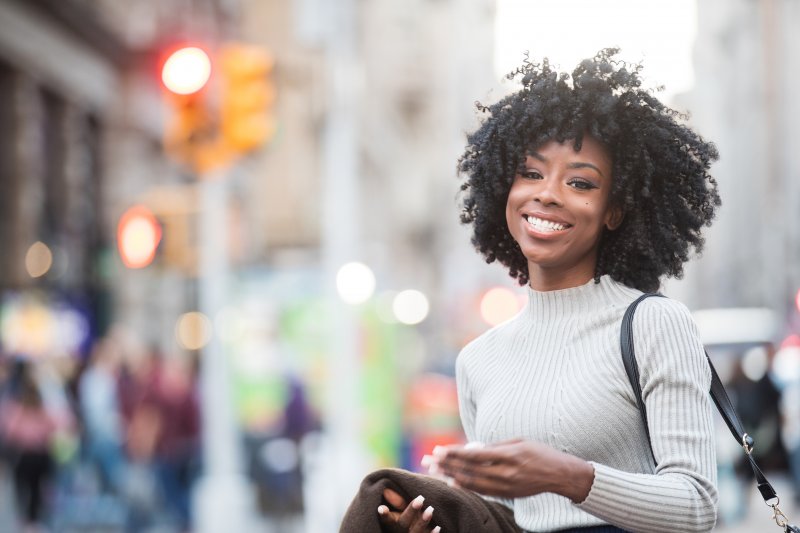 Cosmetic dentistry encompasses many different dental treatments that have one thing in common: they can make your smile look absolutely incredible! Whether you just need your smile brightened, your teeth straightened, or a complete transformation, a good dentist can give you the teeth you've always wanted.
However, some people are intimidated by these procedures, wondering if there's any pain involved in changing the appearance of their smile. Thankfully, there isn't too much to worry about—cosmetic dentistry is usually completely painless! If you aren't convinced, here are some of the most common cosmetic treatments, and why they don't involve any pain.
Teeth Whitening
Whether it's too much coffee, a consequence of aging, or just a quirk of genetics, there are plenty of people who are less than happy with the color of their smiles. There are plenty of cosmetic dental techniques that can help you with yellow teeth, but few are as convenient as teeth whitening.
Your dentist can apply a bleaching solution to your teeth and remove it, repeating this process a few times until you have a smile up to eight shades whiter!
Direct Bonding
You may worry that cosmetic dentistry has to be invasive to make a difference in your smile, but as direct bonding shows, that couldn't be further from the truth! Your dentist can mix together a composite resin and apply it directly to the tooth, then cure it to hold it in place. In this way, they can repair chips, cracks, or discoloration easily, often within a single appointment.
Veneers
If you've ever wondered how celebrities get their smiles to be so perfect, veneers are often the answer. Dentists can take a thin shell of porcelain and place it over the teeth, giving you the appearance of a beautiful smile.
Veneers are capable of completely transforming your smile, covering up a wide variety of imperfections in your teeth. All this in as little as two appointments, and without any discomfort at all.
As you can see, pain is the last thing you have to worry about when it comes to cosmetic dentistry. Keep in mind how powerful these treatments are and you can make a massive difference in how your smile looks, no matter who you are!
About the Author
Dr. Lindsey Hammond is a dentist who believes that the most important part of her job is the relationships she forms with her patients. She was born here in Tulsa, so she loves being able to meet members of her community and help them in any way she can. Dr. Hammond graduated from the University of Oklahoma College of Dentistry, and she continues her education with the American Academy of General Dentistry and SPEAR Education.
If you have any questions about cosmetic dentistry, we can be reached at our website or by phone at (918) 254-8686.