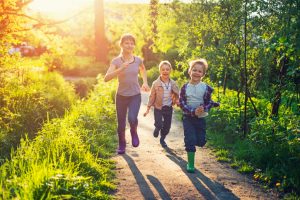 Advances in technology have made our world safer for both ourselves and our environment. Cars are a prime example of this, as they are both safer and more fuel efficient than they have been in the past. This progress has also touched modern dentistry. At Glisten Dental, we only use mercury-free fillings for every patient. What does this mean for you? Dr. Angie Nauman, your dentist in Tulsa, OK, explains it all.
Mercury in Dentistry
In the past, if your tooth was damaged from decay or injury, your dentist might use a filling to repair it. These fillings were typically made of amalgam, a metallic substance consisting of silver, tin, copper, and metallic mercury.
Many people are aware that mercury can be quite poisonous, leading to tremors, insomnia, headaches, and even heart problems. The obvious question is why would anyone put this in their mouth?
Previously, amalgam was an easily accessible and durable material that was ideal for teeth restoration. As with many substances that have been used in the past, it was eventually discovered to have dangerous properties. Amalgam fillings are the primary source of mercury exposure in America. Every time you bite or chew, you are exposed to mercury in small doses. Amalgam fillings are a dark metallic color, meaning they stick out cosmetically. They also do not actually bond to your teeth; the filling has to sit in a pocket created by your dentist, meaning more of your tooth needs to be removed to accommodate it.
The Mercury-Free-Alternative
Due to the potential danger, we only use mercury-free materials when filling a tooth. This is the safest approach, but also has other benefits.
We use a composite resin to do our fillings. This is a plastic substance that is held together with microscopic glass particles. Not only is the resin non-toxic, but it can also be colored to perfectly match your other teeth. This enables the filling to be both medically and cosmetically restorative. Our tooth-colored fillings are actually able to bond to your tooth enamel. This not only gives you a better fit, but also helps your family dentist in Tulsa, OK preserve more of your natural tooth's structure because they do not have to create a pocket for the filling to sit in. Tooth-colored fillings involve a relatively painless procedure that can typically be completed in one visit.
Even though composite resin fillings have been shown to be perfectly safe, we also offer BPA-free materials for those patients who prefer this option.
Have Any Questions?
If you want to know more about our tooth-colored fillings or how mercury-free dentistry can benefit you, please give us a call today. Your health and safety are always our top priorities, which is why we use the most advanced materials and procedures available today.