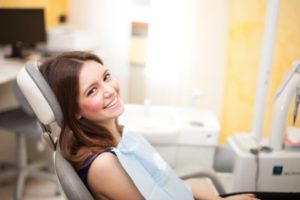 More and more dentists across the country are emphasizing how important regular dental visits are, but not for the reason you would think. Turns out, many diseases carry markers that are visible in the mouth, which is great news for your dentist in Tulsa. With any disease, whether it's oral cancer or heart disease, the key to getting the best treatment isn't only about having the best doctor or the best medicine. It's also about catching it early. The earlier disease is caught, the better the treatment will be overall.
Here are five diseases you may not have known your dentist can catch.
Oral Cancer
Oral cancer is considered the sixth most common cancer in America, with 50,000 new cases discovered every year. About 40 percent of those newly diagnosed do not live longer than five years, so early detection is key. Luckily, your dentist is well equipped to detect sores, red and white patches, or abnormal lumps and bumps in your throat and oral cavity. Risk factors for oral cancer include heavy drinking or tobacco use, having HPV, prolonged exposure to UV rays, and being over 40 years of age.
Heart Disease
If your dentist in Tulsa notices you have swollen, red, and/or bleeding gums, then there's an increased chance that you have heart disease. Additionally, gum disease can put you at a higher risk of heart and coronary artery disease if left untreated. This is due to the connective barrier between your gums and your bloodstream being broken down by gum disease-causing bacteria.
Osteoporosis
Since this disease has no symptoms, it's usually very difficult to detect until an accident occurs, such as a broken bone. However, your dentist can detect it by examining the bone that supports your teeth. For example, if she notices a receding gum line, loose teeth, or bone loss, then it's an indicator of bone loss in other parts of the body as well.
Dementia
If you have an older family member with poor oral hygiene, you'll want to make sure that they're visiting their dentist regularly. Research conducted at the University of California showed that senior citizens who brushed their teeth less than once a day were 65 percent more likely to develop dementia compared to those who brushed daily.
High Stress
Patients who experience stress often are more likely to develop bruxism, also known as teeth grinding. This response to stress will increase your chances of having a dental emergency caused by a chipped or cracked tooth. Your dentist can tell if you've been grinding by checking how worn-down your teeth have become compared to your last visit.
When you visit your family dentist in Tulsa, you aren't just protecting your teeth. You're protecting your overall health as well. Schedule an appointment with them today!
About the Author
Dr. Angie Nauman attended dental school in Nebraska and since then, she's expanded her dental knowledge, become a member of multiple dental organizations, and provided free dental services to the community via the Neighbor for Neighbor program in North Tulsa. To learn more about her practice or preventive services, contact her at (918) 254-8686 or visit her website.