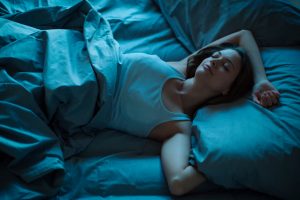 You're always surprised to see so many artists live in your area. Their works dot the walls and open spaces of the Philbrook Museum of Art. You could wander through the gardens all day and not feel like you wasted a minute. You need all the Zen you can muster today because tomorrow you are going to visit the dentist. You, like many others, are extremely anxious about anything to do with dentistry. It's been a long time since you've visited and you're worried about the potential pain. Dr. Nauman, a sedation dentist in Tulsa, OK, knows just how to take care of a patient like you.
The Benefits of Sedation Dentistry
Millions of people avoid the dentist every year because of dental anxiety. This can lead to a vicious cycle because patients who do not get proper dental care usually wait until they are in a large amount of pain, which can lead to more anxiety and so on. Sedation dentistry enables us to work with our patients and calm their nerves so they can receive the dental care they need. This can ensure a long life of oral health, as well as reduced anxiety over time. A few ways we accomplish this are:
With Nitrous Oxide Sedation
With Oral Sedation
With IV/General Sedation
Nitrous Oxide
Nitrous Oxide is commonly referred to as "laughing gas", and has been a go-to method of sedation for dentists for many years. This method is best for people who experience moderate anxiety and are undergoing minimally invasive procedures. The gas is introduced to the body via a mask worn on the nose. The patient breathes normally and the gas's effects are felt within minutes. Patients generally feel a warm, calm sensation. Some even feel like they are floating slightly above the table. This feeling enables us to perform whatever procedure we want while you stay calm and relaxed. Once the mask is removed, you will be completely back to normal within minutes and can go about your day unabated.
Oral Sedation
Patients who are averse to nitrous oxide or experience slightly more acute anxiety may choose oral sedation. The doctor will prescribe medication to you and give you an assigned time to take it before the procedure. Once you reach the office, the medicine should have taken effect and will leave you physically relaxed and with an overall sense of well-being. You will be conscious on oral sedation, but your state of mind will be as such that you are not experiencing overwhelming anxiety or overt physical sensation. A family member or trusted person is required to drive you to and from the procedure, as well as keep an eye on you for the rest of the day. You should feel normal by the next morning.
IV/General Sedation
Glisten Dental and Sleep Apnea Care offers IV sedation for patients who have extreme dental anxiety, or are undergoing very invasive treatments. The IV sedation will be administered by a certified nurse anesthetist which we have in our office. This method of sedation allows the patient to sleep while they receive important dental care. They will awake slightly drowsy, but should have no memory of the procedure. Once again it is recommended a family member or trusted person transport you to and from the office the day of the procedure. The sedation should be worn off by the morning.
We Help Ease Your Anxiety
Advances in sedation dentistry help take the fear out of basic dental care for our patients. We are able to facilitate an experience that calms our patient's mind, as well as assist their body. A calm, relaxed patient will experience less physical discomfort than a tense one, and this will reflect in the healing process as well. If you are anxious about going to the dentist, we empathize with you. We will do whatever we can to make you feel at ease when you come in for an appointment.