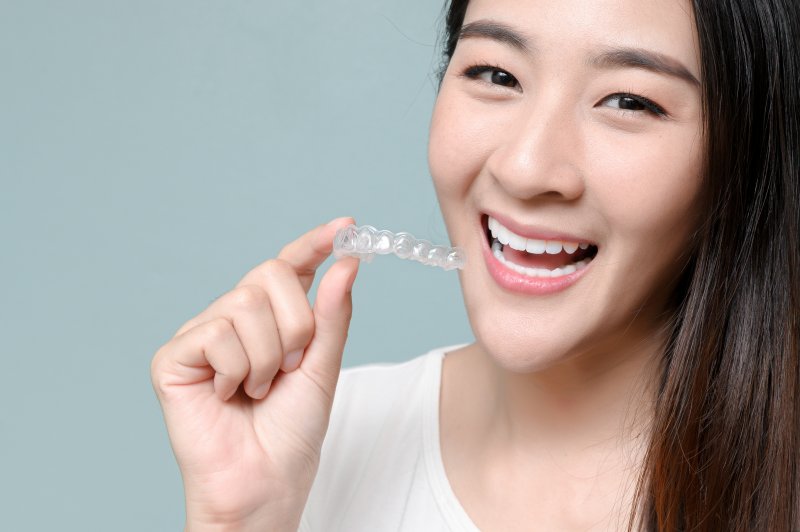 While Invisalign trays are removable, that doesn't mean your dentist wants you to take them out all the time. You likely already know they need to be in your mouth for twenty-two hours a day. Still, that's easier said than done. What if you forget to put them back in after a snack? What if wearing them makes your teeth feel sore? There are many reasons why you might not wear the aligners as you should.
Thankfully, there are ways to improve your Invisalign wear time. Here's a summary of the twenty-two-hour rule's importance and tips for meeting it.
Why Bother with the 22-Hour Rule?
For the record, there's a good reason Invisalign's twenty-two-hour rule exists.
The aligning trays work by slowly and gradually shifting your teeth into place. Furthermore, these "micro-movements" are spread out over months to minimize your discomfort.
However, the trays are only effective when they're in contact with your teeth. That being the case, Invisalign recommends they be worn between twenty to twenty-two hours per day. Unless you do so, the treatment's success will be delayed or impossible.
Tips For Meeting the Mandatory Wear Time
If you're struggling with keeping the trays in your mouth for twenty-two hours, some practices can help. Consider the following:
Only take them out at set mealtimes: More specifically, take them out for fifteen minutes at breakfast, thirty minutes at lunch, and an hour at dinner. This guideline should give you enough time daily to eat, brush your teeth, and clean your aligners.
Keep the aligners in a safe place when removed: If you're about to have a meal, place your aligning trays in a glass of lukewarm water with cleaning crystals. That way, they'll be clean and easy to find by the time you finish eating.
Make the aligners part of your oral care routine: Whenever you brush and floss your teeth, put the aligners back in afterward. After doing so enough times, you'll intuitively associate teeth-cleaning with following your Invisalign treatment.
Start wearing your next tray set before bed: If you start new trays right as you turn in for the night, you'll sleep through the initial discomfort they might produce.
Use technology: Applications like Tray Minder can help you keep track of your wear time throughout the day.
Doing anything for twenty-two hours a day can sound hard, let alone Invisalign. Even so, knowing and practicing the tips above can make it a snap!
About the Practice
Premier Dental Care is based in Herndon, VA. Led by Drs. Bakhtyari and Refahi, their team is committed to the highest standards of dental care excellence. They aim for comprehensive, personalized oral care treatments for each patient. To that end, they offer preventive, cosmetic, and restorative dentistry, including emergency dental services. Their office is also a certified Invisalign provider. For more information or to book an appointment, they can be reached at their website or by phone at (703)-860-8860.