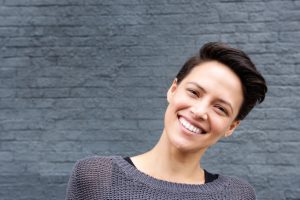 Chronic snoring and daytime sleepiness are two common signs of obstructive sleep apnea, the most prevalent of the sleep breathing disorders. Because its symptoms are the same as other conditions affecting sleep — like anxiety and depression — sleep apnea in Tulsa OK is often misdiagnosed.
What Are the Symptoms of Sleep Apnea?
The most common symptom associated with obstructive sleep apnea (OSA) is snoring, though not all snorers have sleep apnea. Snoring associated with OSA is loud enough to wake a sleeping partner or others nearby.
In addition to snoring, OSA sufferers are likely to experience daytime fatigue due to their interrupted sleep. People who doze off during daytime activities or who have unusual difficulty concentrating due to sleepiness should consider testing for sleep apnea.
Additional symptoms of sleep apnea include:
Waking with a sore throat or dry mouth

Headaches

Observed apnea (someone else sees the sufferer stop breathing during sleep)
How to Find Out If I Have Sleep Apnea?
If you are concerned that you or a loved one are affected by sleep apnea, you may begin by taking the STOPBANG questionnaire (linked here from the American Sleep Association®). The scoring system is listed on the form — if you score from 5 to 8, you are at a high risk for the condition.
Tools like the STOPBANG questionnaire help to determine risk, but the only way to know for sure whether or not you have sleep apnea is by taking a sleep test. Schedule an appointment with your dentist in Tulsa OK, Dr. Angie Nauman, to discuss your sleep apnea symptoms. We can recommend a local sleep center, where you will undergo a medical exam and sleep test for a proper diagnosis. During the sleep test, you are connected to monitors that will detect your heart and breath rate, noting periods of interrupted sleep, snoring, and your blood pressure.
For patients who prefer not to undergo the lab test, a home sleep test may be an option.
Diagnosing and Treating Sleep Apnea
Once Dr. Nauman has the results from your sleep test, she will evaluate your situation and make a recommendation for treating your sleep apnea. There are two primary forms of treating sleep apnea: CPAP and oral appliance therapy.
CPAP: The Continuous Positive Airway Pressure machine keeps the airway open by forcing air into the lungs through a facial mask worn during sleep.

Oral appliance therapy: Used in treatment of mild to moderate sleep apnea, the oral appliance is a small mouthpiece that holds the tongue and lower jaw into place, preventing their collapse and keeping the airway free during sleep. Oral appliance therapy is often used in patients who have not found relief with CPAP therapy.
Schedule Your Appointment Today
You can find relief from your sleep apnea with a diagnosis and treatment from Dr. Nauman at Glisten Dental. Call our office to get started with your sleep apnea treatment in Tulsa OK today!