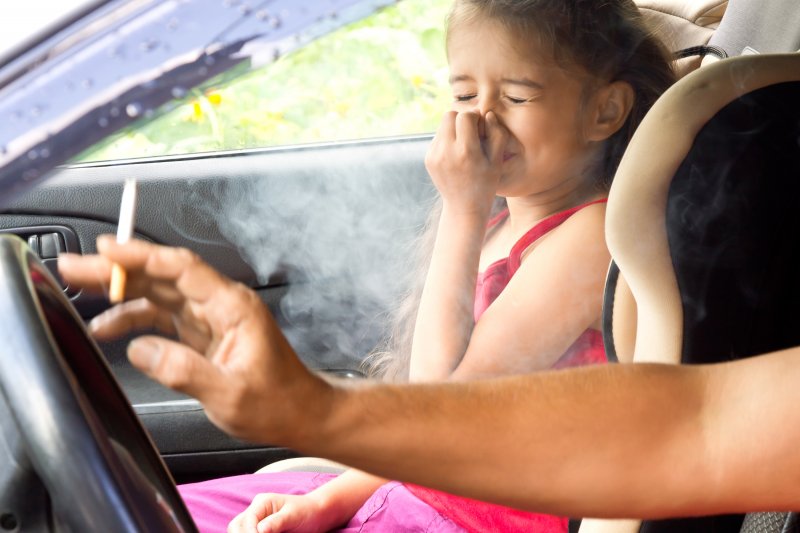 Do you smoke regularly? If so, you're probably not too concerned about the effects it can have on your body. However, it's important to take a step back and consider how it can affect your children. Even if they're just exposed to secondhand smoke, it can do a lot more damage than you might think. One dangerous side effect it can have on their growing bodies is an increased risk of sleep apnea. Read on to learn about the impact secondhand smoke can have on your child's quality of sleep.
What is Sleep Apnea?
Sleep apnea is a common disorder that causes people to repeatedly stop and start breathing throughout the night. Children who suffer from this condition experience drops in their oxygen levels, which can be detrimental to their developing bodies. Since sleep apnea causes your little one to stop breathing multiple times throughout the night, they wake up more frequently to get some air. For that reason, they won't be getting the full night of sleep they need to develop and grow up healthy.
The Connection Between Secondhand Smoke and Sleep Apnea
Unsurprisingly enough, sleep apnea is quite rare in children. It has a relatively low prevalence rate of about 4%. However, a recent study found that children between the ages of 3 and 18 have a much higher chance of developing the disorder if they're exposed to secondhand smoke. What's more, those same children are at higher risk of suffering from an advanced form of sleep apnea. Of course, the relationship between sleep apnea and secondhand smoke is still under investigation to this day.
How Can You Tell If Your Child Has Sleep Apnea?
The best way to know for sure whether or not your child suffers from sleep apnea is by visiting a sleep dentist. They'll use a special device to monitor your little one's vitals throughout the night, keeping an eye out for signs or patterns that could indicate a sleep disorder. Once a diagnosis is confirmed, you can begin to explore treatment options for your little one.
Here are a few signs to look out for that indicate your child may suffer from sleep apnea:
Unusual sleepiness during the day
Difficulty paying attention
Chronic, loud snoring
Repeated pauses in breathing while sleeping
As you can see, smoking doesn't just affect your health – it affects your child too. By quitting this poor habit, you can lower your little one's chances of having sleep apnea and help them grow up to be happy and healthy!
About the Author
Dr. Angie Nauman enjoys helping patients smile brightly and achieve a better quality of life. Since earning her dental doctorate at the University of Nebraska, she's taken numerous hours of continuing education courses to grow and refine her skill set. If you think your child may suffer from sleep apnea, don't hesitate to contact Dr. Nauman and her team for assistance. You can make an appointment via her website or call (918) 254-8686.