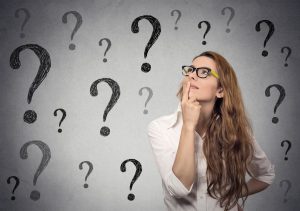 If you suffer from sleep apnea, a quick internet search will reveal that more and more dentists are offering to treat the condition. This puzzles you. "How can my dentist in Tulsa, OK treat my sleep apnea? It has nothing to do with my teeth!" Actually, dentists like Dr. Angie Nauman are specially trained to help people with their particular sleep issues, and when you know a little more about how sleep apnea treatment works, it actually makes perfect sense. Today, we're going to talk a little more about how a dentist is able to help you with your sleep apnea.
Why Are Dentists Treating Sleep Apnea?
Sleep apnea is caused by the tissues in your mouth and throat blocking your airway while you sleep. You're probably well aware of this, but where does a dentist fit in?
Dentists are able to provide an alternative treatment to a CPAP machine. While CPAPs help thousands of patients every night, they also present a whole different set of problems for many others, making it even harder for them to sleep. For these particular patients, oral appliance therapy may be their best option. The goal of oral appliance therapy is to position the tissues in your mouth and throat so that they can't obstruct your breathing. It sounds pretty simple as a concept, but when you think about how the tissues will actually be repositioned, it gets rather complicated.
You can't place a device directly in your throat because it would block your breathing and be extremely uncomfortable. You also can't place an object directly on the tongue, because it would slip off too easily and cause even more problems if it isn't anchored down. The answer is that the jaw needs to be slightly repositioned, and that is accomplished by placing gentle pressure on (you guessed it) your teeth. An oral appliance is custom-made for your particular dental structure so it easily fits over your teeth and positions your jaw to prevent the symptoms of sleep apnea.
This is how sleep apnea is connected to your dentist. They will be able to create the right kind of oral appliance that will comfortably fit over your teeth while helping you get healthy sleep. Sleep dentists have the kind of knowledge and experience so that the appliance doesn't damage your teeth and cause discomfort. Of course, not just any dentist is able to do this. It takes a special array of knowledge and training to be able to treat patients with sleep apnea in Tulsa, OK.
How Dr. Nauman Is Able To Help
When you visit Dr. Nauman at Glisten Dental and Sleep Apnea Care, you aren't just visiting a general dentist who dabbles in sleep medicine. She has been specifically trained on how to treat patients with sleep apnea, and this knowledge is what enables her to tailor each oral appliance to every patient so that it suits their needs.
She is a Diplomate of the American Sleep and Breathing Association, a board-eligible Diplomate of the American Board of Sleep Dental Medicine, and a member of the American Academy of Sleep Medicine. This, along with many continuing education hours dedicated to treating sleep problems, makes her uniquely qualified to help patients finally rest. This is the type of knowledge that you won't find at normal dental practices, and it's why patients and sleep doctors alike trust her to help them.
Still Have Questions?
Hopefully, it all makes sense now. Dr. Nauman isn't just able to help your teeth, but your sleep as well. She's able to provide a type of care you simply can't get with any other kind of doctor, and that might make all the difference for you.
If you still have questions about how your dentist can help your sleep apnea, or want to schedule a consultation today to get treatment, please give us a call today.