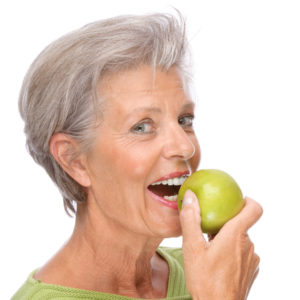 Life without your teeth is not easy. Along with losing the ability to eat the foods you love, you also suffer from decreased self-esteem and bone loss. You've learned that you can restore your smile with dentures, but you'd like to have a procedure done that provides you with more stability and permanence. "Does such a procedure exist?" You wonder. Your local dentist says dental implants in Tulsa are exactly what you're looking for. As you read on, you'll learn more about them and how they can be used in conjunction with dentures.
What is a Dental Implant?
A dental implant is a surgically inserted titanium post that attaches to your jawbone, acting as the roots of your missing teeth. In functioning in this capacity, it also provides stability and prevents bone loss by restoring the necessary tension needed to trigger new bone production. Furthermore, the implant forms a firm foundation by the biocompatible titanium fusing with your existing bone. With this in place, you can have implant-supported dentures added to provide a permanent restoration.
The Difference Between Traditional and Implant-Supported Dentures
The biggest difference between traditional prosthetics and implant-retained dentures in Tulsa is that the former sits on your gums, while the latter attaches to your dental implants using either snaps or a bar that the dentures securely clasp to. Here are some of the other advantages of implant-retained prosthetics:
They prevent bone loss.
They don't cover your palate. Thus, they allow you to taste food better.
You won't have to worry about them slipping, as they will be securely fastened into place.
You'll also enjoy a more natural looking smile because your face will have the full support of a healthy and strong jawbone.
Patients also are able to speak more coherently.
Implant-retained denture are also more comfortable to wear.
Additionally, you'll enjoy a better fit with your permanent prosthetics, which translates into healthier gums. To be able to experience these benefits, it's important to act now.
Why You Should Have Your Teeth Replaced Now
The reason that you have to act expeditiously about restoring your teeth is that their absence leads to bone loss over time, which could disqualify you from being eligible for the procedure. So to prevent that from happening, reach out to your dentist in Tulsa today to schedule a consultation.
Soon, you'll be smiling with confidence and back to living your life as normal!
About the Author
For nearly two decades, Dr. Angie Nauman has been practicing dentistry. Throughout her career, she has consistently attended continuing education courses to receive advanced training and to broaden her knowledge of new techniques and treatment methods. Additionally, Dr. Nauman maintains memberships in several professional organizations to stay abreast of the latest innovations in the world of dental care. She provides exemplary care at Glisten Dental & Sleep Apnea Care and can be reached for more information through her website.