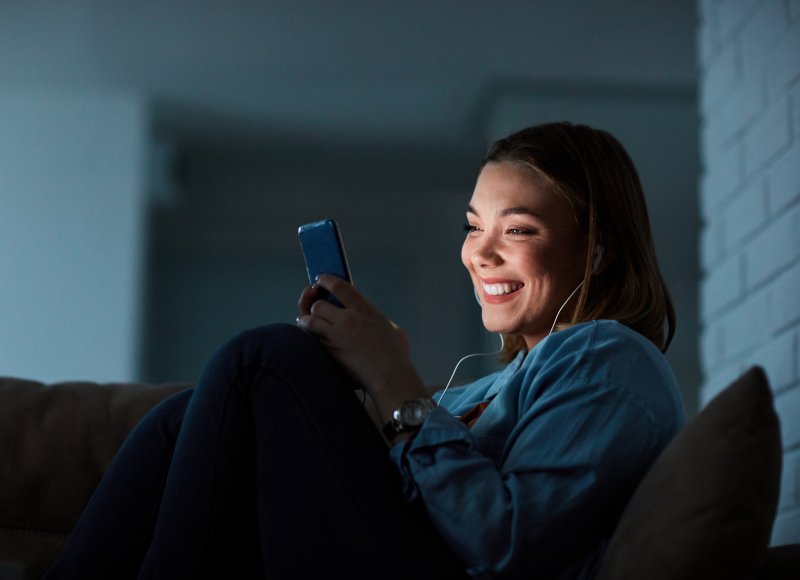 A good night's sleep is incredibly important for your overall health. If you're one of the millions of Americans who suffer from sleep apnea, you may have trouble getting quality rest every night. Well, it may surprise you to learn that spending too much on electronic devices like your cell phone, laptop, or TV can be detrimental to your sleep. That said, read on to learn how turning off these devices can drastically improve your ability to catch some Z's.
How Do Electronic Devices Affect Sleep?
The human body has a 24-hour circadian clock that is extremely sensitive to the blue light electronic devices give off. Our main source of blue light is from the sun, which means we're naturally exposed to it throughout the day. As a result, our body's ability to produce melatonin (the hormone that helps you fall asleep) is disrupted. Unfortunately, that can make things worse for people who already struggle with sleep apnea.
What Can Be Done to Minimize the Impact of Blue Light?
One of the best things you can do to minimize your exposure to blue light is simply turning off your devices at least an hour before bed. Additionally, it may help to switch to low lighting in your home. Bright lights can trick your mind into thinking it's daytime, preventing the melatonin production you need for good sleep.
You should also consider doing an electronic-free activity to help yourself wind down at night. For example, you could read a book, listen to music, write in your journal, or even put a puzzle together. If you just can't avoid your cell phone, make sure you wear specialized glasses that cancel out blue light. They can make a significant difference in your sleep quality!
The Importance of Treating Sleep Apnea
Sleep apnea causes people to repeatedly stop and start breathing throughout the night. As a result, it causes poor sleep quality, which has proven to increase the risk of heart disease, depression, weight gain, high blood pressure, diabetes, and more. Because of that, seeking treatment for sleep apnea is incredibly important. Nowadays, oral appliance therapy makes it easier than ever to get a sleep disorder under control. Patients find it much more comfortable than a bulky, loud CPAP machine.
In addition to sleep apnea therapy, turning off your electronic devices for at least one hour bed can significantly improve your quality of rest. If you're struggling to catch some Z's, try staying off your cell phone in the evenings – you'll notice a positive difference in your sleep in no time!
About the Practice
At Glisten Dental, we provide exceptional and high-quality dental care unlike anywhere else. Our goal is to make patients feel as comfortable, relaxed, and satisfied as possible. If you have any questions about sleep apnea, don't hesitate to reach out. Visit our website or call (918) 254-8686.