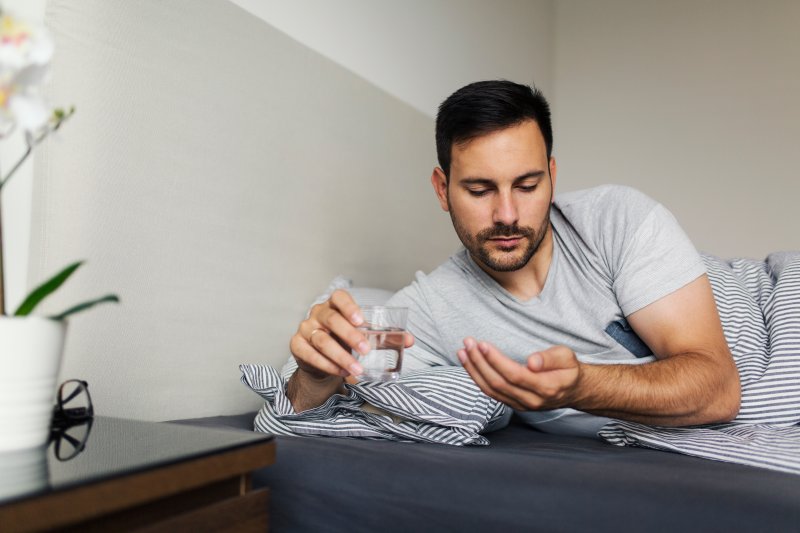 Do you have obstructive sleep apnea (OSA)? It's a common disorder that affects millions of Americans every year, causing the body to frequently wake throughout the night. The condition often leaves people feeling lethargic, less functional, and fatigued during the day. Some people are under the assumption that sleeping pills are an effective solution to get a more restful sleep. However, studies show that they can actually do more harm than good. Read on to learn why you should avoid them if you've been diagnosed with sleep apnea.
What Happens If You Take Sleeping Pills When You Have Sleep Apnea?
Sleeping pills, or sedative-hypnotics, are designed to relax your mind and body. They help most people fall into a much-needed deep sleep, which is why patients with sleep apnea are often tempted to take them. However, if you suffer from sleep apnea, the last thing you need is additional relaxation. Sleeping pills have certain ingredients in them that have an adverse effect on those with sleep disorders. They can cause your throat muscles to relax, which is an issue as it can only worsen bouts of apnea.
How Can Sleeping Pills Worsen Your Sleep Apnea?
If you have sleep apnea, you should be seeking therapy to address it. By choosing to only take sleeping pills, you could experience the following effects:
Excessive daytime fatigue
Shortened attention span and impaired memory
High blood pressure and other cardiovascular problems
Diabetes
Depression, irritability, mood swings
Loud snoring
The Best Solution for Sleep Apnea
Whether you've been diagnosed with sleep apnea or think you may have it, the one thing you should do is avoid taking medication until you've been properly examined. A sleep dentist can evaluate your condition and suggest the appropriate treatment for your needs. For some patients, they may suggest an oral appliance to reposition the mouth in a way that prevents the soft tissues and muscles from collapsing and obstructing airflow. Many people prefer oral devices to CPAP machines, as there's no uncomfortable air pressure, facial masks, or loud sounds. You can also manage your symptoms by making a few lifestyle changes like sleeping on your side, avoiding alcohol before bed, and losing weight.
Are you ready to enjoy a good night's sleep once again? Contact your sleep dentist in Tulsa and ask about your options. You can trust them to provide you with a solution you can rely on!
About the Practice
At Glisten Dental, we are dedicated to helping patients achieve a better overall quality of life. Our friendly and skilled team always goes the extra mile to provide exceptional care unlike anywhere else. We use the latest technologies, tools, and techniques to help patients get a full night of rest once again. If you'd like to learn more about your options for treating sleep apnea, don't hesitate to reach out. You can make an appointment via our website or call (918) 254-8686.