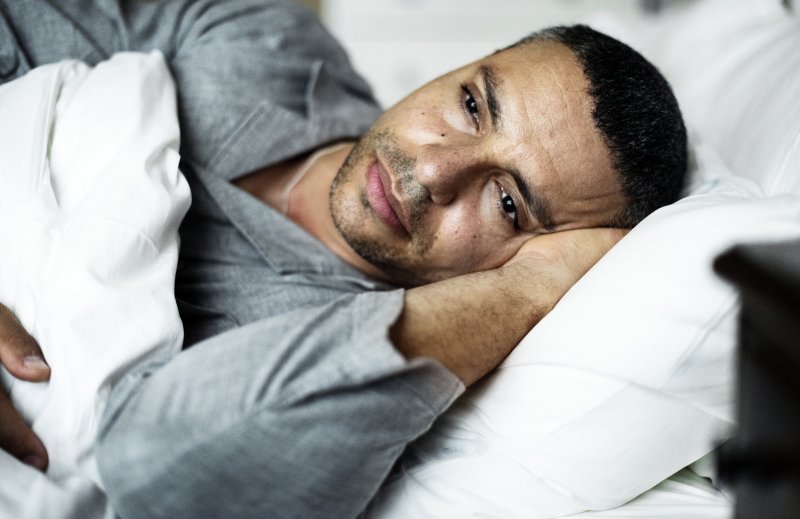 Anxiety and sleep apnea are more closely related than you might think. A study in 2012 found that among 685 patients who had recently been diagnosed with sleep apnea, over half of them were also experiencing symptoms of anxiety. But even if these two conditions are found together, does that mean one directly causes the other? Fully understanding the answer to that question is essential if you want to successfully treat your sleep disorder and protect your mental health. Read on to learn more about the anxiety and sleep apnea connection.
How are Sleep Apnea and Anxiety Linked?
If you are suffering from both sleep apnea and anxiety, it can be hard to tell which one came first. Sleep apnea episodes cause the body to jolt awake multiple times during the night, thus preventing you from reaching the sleep stages needed to maintain optimal physical and mental health. As a result, your brain will be less capable of dealing with stress, which can lead to – or aggravate – anxiety.
Conversely, an anxiety disorder can make it more difficult to fall asleep or stay asleep, which makes the effects of sleep apnea more severe. In short, if you've been diagnosed with anxiety and sleep apnea, your body is likely caught in a vicious cycle where each condition is actively making the other worse.
How Can Sleep Apnea and Anxiety Both Be Treated?
Linked or not, sleep apnea and anxiety are both very different conditions and therefore require different forms of treatment. That being said, treating sleep apnea with CPAP therapy has been shown to help reduce anxiety symptoms as well. It is therefore important to seek treatment for sleep apnea in Tulsa as soon as possible in order to protect your physical and mental health.
The most well-known form of sleep apnea treatment is CPAP therapy, which involves a device that continually pumps air into your throat via a mask. Many people find CPAP machines to be noisy or uncomfortable, however, and stop using them after a while. For this reason, sleep dentists offer oral appliances as a more comfortable and convenient solution.
To have anxiety treated as thoroughly as possible, it is important to consult your general physician to see what they recommend. They can point you towards steps you can take along with sleep apnea therapy in order to overcome the symptoms that make it hard for you to function on a day-to-day basis.
If you believe you are experiencing anxiety or a sleep disorder, get in touch with a doctor or a sleep dentist today. The sooner you seek sleep apnea treatment in Tulsa – along with any other forms of therapy that are deemed necessary – the sooner you'll be able to enjoy happier days and more restful nights.
About the Author
Dr. Angie Nauman has been working in the dental field since 1994. She has been double board-certified in dental sleep medicine, meaning she has extensive experience and expertise when it comes to treating sleep apnea and reducing the symptoms related to it. She can arrange to have a sleep test performed to properly diagnose your sleep apnea before offering treatment in the form of an oral appliance. To schedule a consultation at her practice, Glisten Dental, visit her website or call (918) 254-8686.