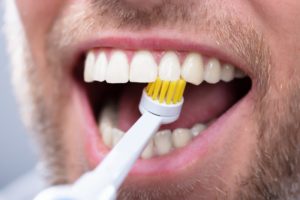 If you're unhappy with the appearance of your smile, it can be hard to find your confidence while talking to other people. That's why cosmetic dental treatments like porcelain veneers in Tulsa can be so life-changing. These custom-crafted porcelain shells can completely remodel your grin and turn it into one of your best features, boosting your self-esteem and giving you something worth smiling about. Investing your time and money into a beautiful new set of pearly whites is worth it, but in order to get the most out of them, you'll want to read on for four maintenance tips that can extend their lifespan.
Keep Up With Your Dental Hygiene
Even though your porcelain veneers won't be able to develop cavities, your natural teeth underneath still can without the proper maintenance. That's why it's vital to continue keeping up with your dental hygiene routine and regularly remove harmful oral substances such as plaque and food debris from your mouth. Your natural teeth anchor your porcelain veneers in place, and if they're not healthy, you could risk losing your beautiful new smile. To keep your teeth and gums clean, it's important to brush twice each day, rinse your mouth with antibacterial mouthwash daily, and floss at least once every day as well.
Treat Teeth Grinding
Bruxism, or grinding and clenching your teeth, can cause excessive wear-and-tear on your veneers and increase the risk that they might become damaged or broken. Unfortunately, this can be a hard habit to stop completely. However, there are ways that you can protect your teeth by reducing the impact and force placed on them every night while you're sleeping. With a custom-crafted nightguard from your cosmetic dentist in Tulsa, you'll be able to preserve the shape of your veneers.
Break Bad Oral Habits
Due to factors that are often out of your control, like stress, worry, and anxiety, you may develop bad oral habits such as nail-biting and smoking. Unfortunately, these issues can increase your chances of damaging and discoloring your veneers, causing them to be less appealing over time. To get the most out of your new smile, it's important to attempt to break or limit these habits.
Be Conscious of What You Eat
The texture, ingredients, and color of the foods that you eat can have a huge impact on the appearance of your veneers. Although veneers are stain-resistant, they can still discolor over time, which is why it's important to limit your consumption of foods and beverages that are rich in tannins. These include products like red wine, tomato-based sauces, and coffee. Additionally, it's important to limit your consumption of chewy and sticky foods that could damage your veneers, as well as snacks packed with sugars and carbohydrates.
You'll leave your cosmetic dentist's office feeling like a new person with your beautified smile, but it's up to you to decide how long you'll be able to maintain your exquisite results for. When you follow these four aftercare tips for porcelain veneers, you'll be able to enjoy a boost of confidence for longer.
About the Author
Dr. Angie Nauman has been transforming patients' smiles in Tulsa since 2001. She is passionate about learning new and innovative ways to care for her patients, which is why she spends countless hours every year pursuing continuing education. She has completed advanced training in several areas of her field, including laser dentistry and Invisalign, allowing her to provide her patients with breathtaking results that boost their confidence. For questions or to schedule a consultation for porcelain veneers or another cosmetic treatment, visit Glisten Dental & Sleep Apnea Care's website or call 918-254-8686.